In keeping with my policy, I'm not posting any links to the investigations going on in Congress because there's really no point. We've found what we all knew to be true, that Obama didn't have a presidential administration, but a criminal enterprise. Using phony information to spy on Trump people, collusion between the White House, FBI, and DOJ to make sure Hillary would never be charged with anything; Lynch announcing she'd abide by whatever decision Comey came to when she was told months earlier what the outcome of the sham investigation would be. Felonies piled on felonies. It's laughable to think that any investigation will result in any indictments. Even if they were, you'd never get a judge or jury in DC to convict a Democrat. So it's all bullcrap. Enough said.
DC 'Made Men' Like James Clapper Don't Get Charged For Committing Open Perjury


Former National Intelligence Director James Clapper is about to celebrate one of the most important anniversaries of his life. March 13th will be the fifth anniversary of his commission of open perjury before the Senate Intelligence Committee. More importantly, it also happens to be when the statute of limitations runs out — closing any possibility of prosecution for Clapper
https://www.usatoday.com/story/opinion/2018/01/19/james-clappers-perjury-dc-made-men-dont-get-charged-lying-congress-jonathan-turley-column/1045991001/
Black racists enraged by Malia Obama's white boyfriend

Malia Obama, who is studying at Harvard University, has a boyfriend! But some black people on Twitter have questioned her choice in men, because Malia's new homey, Rory Farquharson, is white.

[CtH: Remember all the ooey-gooey crap her daddy spewed about his white mama and black daddy ending racism?]
http://www.americanthinker.com/blog/2018/01/black_racists_enraged_by_malia_obamas_white_boyfriend.html
Schumer's shutdown reveals: Democrats will destroy America just to spite Trump

The Schumer shutdown has revealed the totality of the Democrats' agenda: animosity and amnesty.
When President Trump set out to deliver historic tax cuts for the American people, Democrats sat on their hands, rather than participating in the legislative process.
We already knew the Washington Democrats hated Trump. Now we know they oppose not just the president, but American government, the American people and even the very concept of American citizenship as well.
They call Americans "deplorables" and illegal immigrants "Dreamers." That tells you everything you need to know about the Democrats' upside-down world view.
http://thehill.com/opinion/white-house/369961-schumers-shutdown-reveals-democrats-will-destroy-america-just-to-spite
SAG Awards Host Can't Resist Taking A Shot At Melania Minutes Into The Show
"There has never been a host for this awards show," Bell said. "First time. First person. First lady. I honestly never thought I would grow up to be the first lady, but you know what, I kind of like it."
"I think my first initiative as first lady will be cyberbullying because I have yet to see any progress on that problem quite yet," Bell joked early in her speech.
http://dailycaller.com/2018/01/22/sag-awards-kristen-bell-melania-trump/
Trump Rejects NBC's Request for Pre-Super Bowl Interview
CAN'T SAY I BLAME HIM. IT WOULD NOT BE SO MUCH AN INTERVIEW AS AN INTERROGATION. NOT AT ALL LIKE THE HUGGING AND CARESSING OBAMA WAS ALWAYS TREATED TO.
The White House has at present, according to a person familiar with the matter, indicated to NBC News that President Donald Trump will not take part in a recent Super Bowl ritual: a pre-game interview between the commander-in-chief and the news unit of the network hosting the game.
If Trump had agreed to the interview, he probably would have been grilled about his opposition to NFL players protesting when the National Anthem is played before games, as well as about his political policies, Variety says.
When MRC analyzed all evening news coverage of the President in 2017, we found that 87.8 percent of Trump's coverage on the NBC Nightly News was negative, compared to a mere 12.2 percent that was positive.
https://www.cnsnews.com/blog/craig-bannister/report-trump-rejects-nbcs-request-pre-super-bowl-interview
Sec. Zinke Will Spend The Government Shutdown Ensuring The WWII Memorial, National Parks, Stay Open
No Barrycades this time. Just one more demonstration of how Obama had no problem hurting people for his political agenda.
In the first hours of the government shutdown, Secretary Zinke was making plans for how to keep America's public parks open. In the early hours of Saturday morning, Zinke met with public affairs and maintenance staff to run through a plan to keep memorials on the National Mall open. He then spoke with garbagemen who will be picking up trash on the Mall one last time before the city of D.C. takes over for them.
Zinke then got into his car and drove to the WWII memorial to greet visitors and hand out maps and helped with directions. "I spent the morning walking around, giving brochures out," Zinke said. "I got a lot of thanks from both sides of the aisle. We will not weaponize our public lands."
http://dailycaller.com/2018/01/20/sec-zinke-will-spend-the-government-shutdown-picking-up-trash-ensuring-the-wwii-memorial-stays-open/
Trump Campaign Slams Democrats As 'Complicit' In Murders By Illegal Aliens In Explosive New Ad
President Trump's re-election campaign released a new ad on Saturday slamming Senate Minority Leader Chuck Schumer and other Democrats as "complicit" in future murders committed by illegal immigrants.
The ad featured Luis Bracamontes, an illegal immigrant on trial for killing two police officers who told a judge he only wished he "had killed more of the mother******s."
http://dailycaller.com/2018/01/20/trump-democrats-complicit-murder-illegal-immigrants/
Sarah Sanders Tweets Picture From Young Infantryman in Afghanistan Showing What Servicemen Woke Up to Thanks to Democrats #SchumerShutdown
On Saturday, Sarah Sanders tweeted out a photo sent to her from an infantryman serving in Afghanistan. Thank you, Chuck Schumer and Democrats! This is all on you!
American Forces Network provides entertainment and other services to our service members overseas. Due to Schumer's shutdown, our men and women overseas currently do not have access to this network.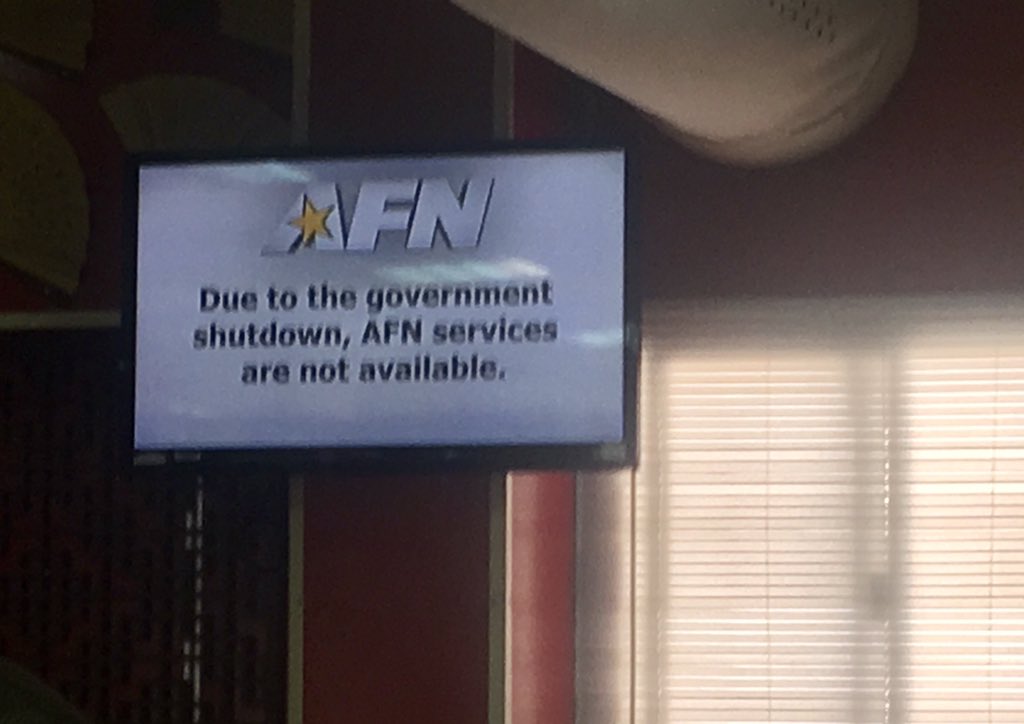 http://thegatewaypundit.com/2018/01/sarah-sanders-tweets-picture-young-infantryman-afghanistan-showing-servicemen-woke-thanks-schumershutdown/
Dem street fighting meets match in Trump

For years, Democrats have successfully used government shutdowns to slap wimpy Republicans around and paint them as cold, ineffectual cream puffs who don't care about the regular people who depend on a functioning government.
Remember the political theater of the 2013 government shutdown, when veterans and little kids were barricaded out of the national monuments and Nancy Pelosi was calling the Republicans legislative arsonists?
That's not going to work with the bad hombre in the White House — he was born to brawl.
Democrats did their best to fill the news cycle with distracting toxicity leading up to the shutdown we're in, but it didn't take. People see it for what it is. Disgraceful political opportunism. Democratic senators don't oppose much of the spending bill at all, and they pretended there was moral urgency with DACA.
[CtH: Among the MOST pathetic examples was CNN warning us that we could be hit by an UNDETECTED asteroid!  Cuz, you know, if it was detected, we'd be able to do something about it.  Oh wait.   No we couldn't.  It would still hit us.  We'd just know about it a little sooner.]
http://www.bostonherald.com/news/columnists/tom_shattuck/2018/01/shattuck_dem_street_fighting_meets_match_in_trump
Weaponizing the Shutdown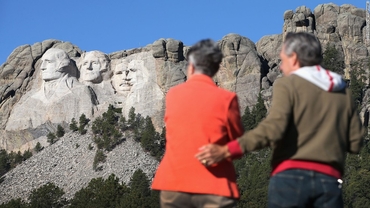 If a government shuts down in the forest and nobody hears it, that's the sound of liberty dying. The so-called shutdown is, as noted last week, mostly baloney: Eighty-three percent of the supposedly defunded government is carrying on as usual, impervious to whatever restraints the people's representatives might wish to impose, and the 800,000 soi-disant "non-essential" workers have been assured that, as soon as the government is once again lawfully funded, they will be paid in full for all the days they've had at home.
https://www.steynonline.com/8399/weaponizing-the-shutdown
CNN Reporter: People 'Don't Care' About Russia Investigation Even Though 'That's All We Talk About at CNN'
Trump Calls for 'Nuclear Option' if Democrats Continue Shutdown
By invoking the "nuclear option," Senate Republicans would change the rules of the Senate so that it would only take a 51-vote majority to pass a bill and it would no longer be required to get 60 votes to end debate on it.
"The Dems just want illegal immigrants to pour into our nation unchecked," Trump said in the tweet. "If the stalemate continues, Republicans should to 51% (Nuclear Option) and vote on real, long term budget, no C.R.'s"

https://www.cnsnews.com/news/article/cnsnewscom-staff/trump-says-gop-should-use-nuclear-option-if-democrats-continue
Making California Mexico Again
"No barriers between California and Mexico" for leftist Democrats.

In this view, Mexicans who violate U.S. immigration law are only entering their own country and not illegal in any sense. They are therefore entitled to education, medical care, drivers' licenses, welfare, and in-state college tuition. False-documented illegals also vote in federal, state and local elections, the imported electorate of California's ruling class Democrats. California secretary of state Alex Padilla conveniently refuses to reveal voter information and will not cooperate with federal probes of voter fraud.
[CtH: Funny thing how it doesn't work the other way.  Americans who enter Mexico illegally go to jail.]
https://www.frontpagemag.com/fpm/269051/making-california-mexico-again-lloyd-billingsley
Trump HHS Announces "New Conscience and Religious Freedom Division"
HHS moves from "pro-life antagonist to advocate."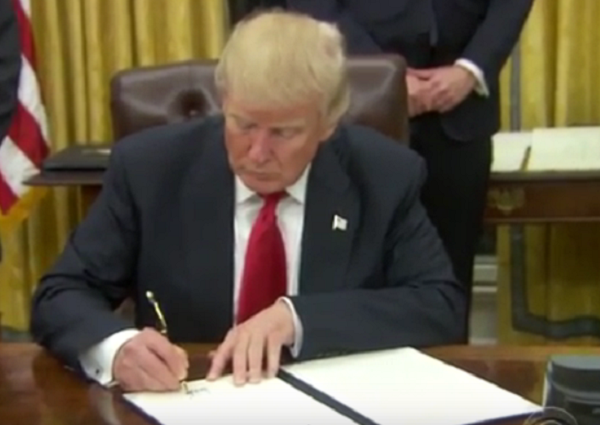 During his presidential campaign, then-candidate Trump repeatedly spoke of his intent to support life should he be elected. This week he took another huge step in fulfilling this promise with his HHS's announcement of a new conscience and religious freedom division.
Additionally, the HHS has announced that it will roll back another Obama era policy: HHS will no longer freeze out states that seek to defund Planned Parenthood and other abortion providers. Last year, the president signed a bill allowing states to defund Planned Parenthood.
https://legalinsurrection.com/2018/01/trump-hhs-announces-new-conscience-and-religious-freedom-division/
Former Military Lawyers: Chelsea Manning Subject To Prosecution For Running For Office

While Manning's felony conviction does not appear to automatically disqualify a run for office, his active-duty status presents a much more troubling issue. Such a status, in other words, has enormous implications for engaging in any kind of political activity, especially a Senate run.
That paragraph is punitive and violation of it subjects her to courts-martial for violation of a lawful order or regulation under Article 92," Brenner-Beck told TheDCNF. "Her activities campaigning for herself and fundraising for herself may also violate other provisions of the DoD Directive, themselves separately punishable under the UCMJ, art. 92."
http://dailycaller.com/2018/01/21/chelsea-manning-senate-run-illegal/
Pelosi Invited Dems To Celebratory Meal, While Military Doesn't Get Paid And Can't Eat $58 Steaks


On SNL, it dawns on the left that its tantrum over Trump is falling flat
I watched the opening segment last night, which was a mirthless five-minute take attempting to convince us President Trump was dumb. Later on in the program, at the half-hour mark, the second political skit, led by actress and guest host Jessica Chastain was more interesting.
Using the format of a cheesy game show with a panel of three contestants, Chastain asked her contenders in the five-minute segment whether this or that action of President Trump's "matters anymore."
The skit moves on to ever more outrageous scenarios, none of which "matter anymore" to highlight that the public doesn't give a darn about the media's frenzy at President Trump's tweets or its slambook-style leaks of his offhand supposed remarks. In the course of the drama, Chastain gets more and more wound up at how Trump gets away with whatever it is the left says he gets away with and near the end of the skit swigs a booze bottle to drown her exasperated sorrows as the contestants try to comfort her.
http://www.americanthinker.com/blog/2018/01/on_snl_it_dawns_on_the_left_that_its_tantrum_over_trump_is_falling_flat.html#ixzz54vxtugvW