A consortium of some 20 republican bigwigs(haven't used THAT one in awhile) came out today opposing the fiery,populist media machine known as Donald Trump.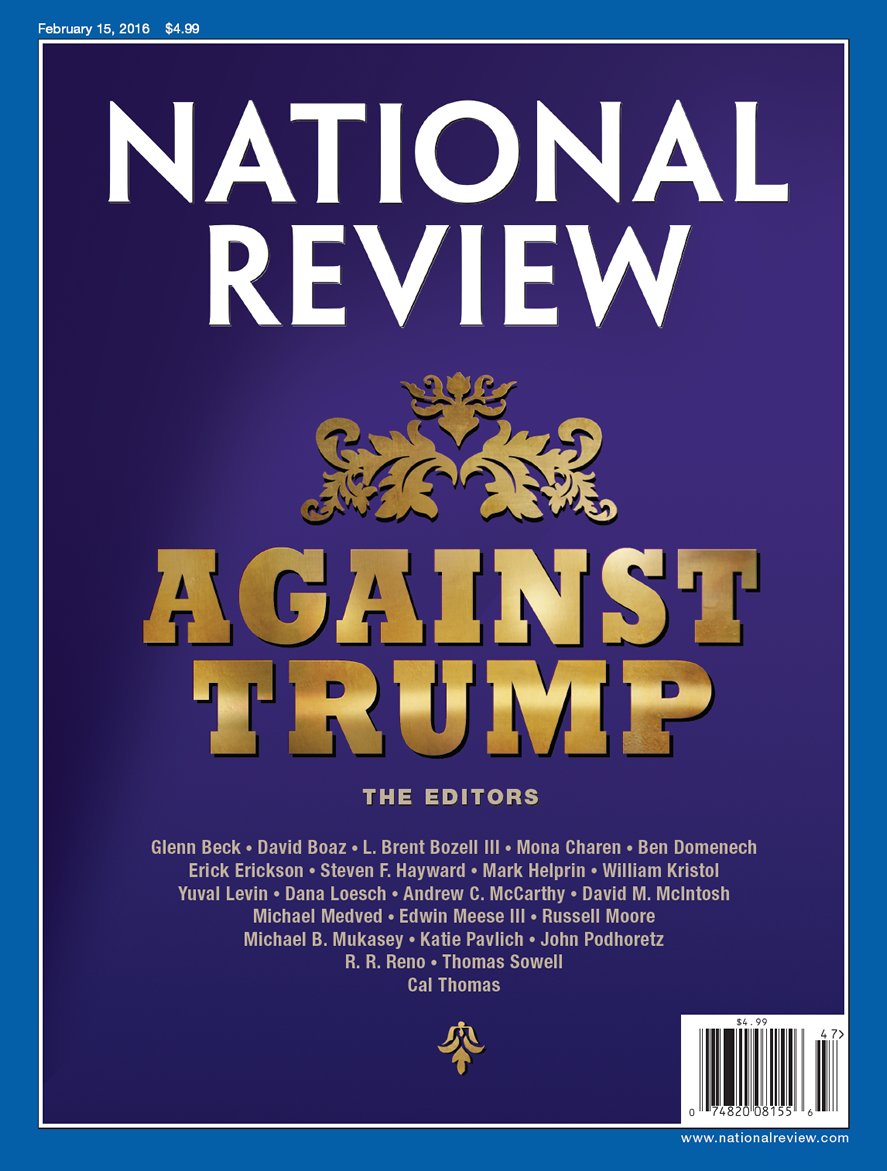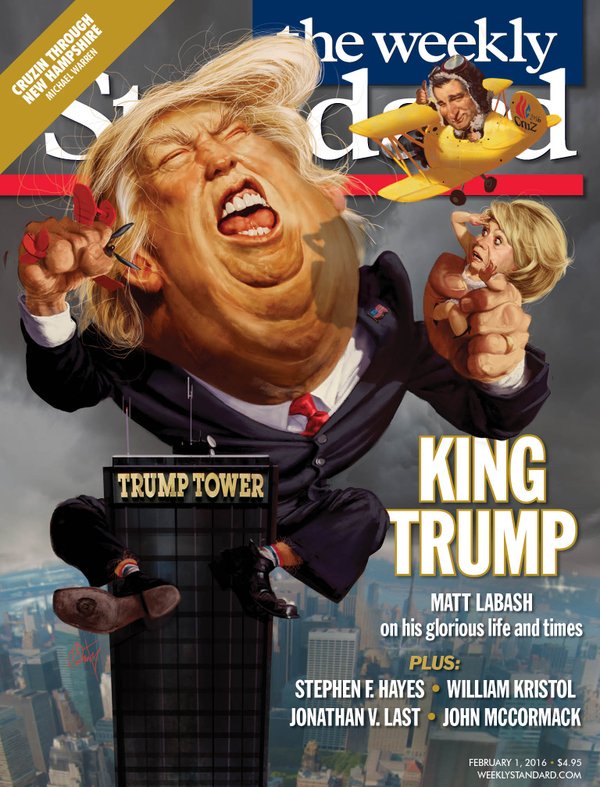 Hillary should be stewing in her own juices,but instead the MSM is making hay from the civil war going on between the two factions of the republican party.
Republican Party Insiders Pen Manifesto Against Front-Runner Donald Trump


Conservative authors are banding together to publish a manifesto Friday denouncing the ideas of Republican presidential front-runner Donald Trump.
Leading conservatives including Erick Erickson, William Kristol and Yuval Levin have written essays for a special issue of National Review to be published Friday, The New York Times reports.
Donald Trump is a menace to American conservatism who would take the work of generations and trample it underfoot on behalf of a populism as heedless and crude as The Donald himself," reads an editorial accompanying the essays in the issue, according to the newspaper.
The issue will include essays from 22 prominent conservative voices, according to CNN
http://www.thegatewaypundit.com/oh-gross-republican-insiders-pen-manifesto-against-trump/
National Review Pens Letter to Conservatives: Don't Vote for Trump
http://www.breitbart.com/big-government/2016/01/21/national-review/
RNC cuts debate ties with conservative magazine over anti-Trump issue


We expected this was coming," National Review publisher Jack Fowler wrote in a blog post early Friday, calling the RNC move a "small price to pay for speaking the truth about The Donald."
The move by the RNC leaves CNN, Salem Media and Telemundo as the remaining debate sponsors. Earlier this week, the RNC announced that it had severed ties with NBC, the previously scheduled debate host, due to dissatisfaction with the way the network conducted a debate on CNBC this past October.
http://www.foxnews.com/politics/2016/01/22/rnc-cuts-debate-ties-with-conservative-magazine-over-anti-trump-issue.html?intcmp=hpbt2
Group Of Leading Conservatives Unite To Stop Trump From Winning Nomination -The Kelly File

Brent Bozell: We Have to Come to Our Senses… Donald Trump Is Huckster

http://www.thegatewaypundit.com/333585-2/
FROM REDSTATE
I Concur with National Review and Principled Conservatives
While neither piece is going to be very persuasive to the crowd of Trump bandwagoners both among the populace and the media, they are nonetheless a line in the sand regarding unprincipled Republicanism and Conservatism. It is a line where many of us on the Right will make our stand, not because we are part of some great Establishment or RINOs, but because we believe in what we stand for
http://www.redstate.com/2016/01/22/concur-national-review-principled-conservatives/
Heilemann, Wallace Rip National Review's 'Against Trump': Helps Trump, Stupid
"Against Trump" came in for a barrage of criticism on today's Morning Joe. John Heilemann called it an "in-kind contribution" to Trump, by depicting him in precisely the way he prefers: as pitted against the Establishment. And Nicolle Wallace said it was a "stupid move and a stupid piece" that risks splitting the conservative media from the conservative base.
http://www.newsbusters.org/blogs/nb/mark-finkelstein/2016/01/22/heilemann-wallace-rip-national-reviews-against-trump-helps#sthash.J1hHqeWb.dpuf.
'My Voice Will Be Heard!' 'Livid' Trump Supporter Goes Off on GOP, National Review in Viral Video Rant
A woman in southern California who supports Trump posted a video overnight that has captured the mood of many Trump supporters fed up with being lectured and condescended to about what it means to be "conservative."
Nelson says in the beginning of the video:
"…I am one of the noisy majority and I am one of the people that is voting for Donald Trump. And guess what GOP, and guess what Tea Party, I am a conservative.

http://www.thegatewaypundit.com/333563-2/
I APOLOGIZE FOR THE LENGTHY POST….SOMETIMES IT JUST CAN'T BE AVOIDED