Most of the junk I post has no central theme. Just little nuggets of information I pick up during my exciting days as a housebound retiree.
Pew: Paul Ryan's approval as Speaker now lower than Boehner's, Pelosi's, or Newt Gingrich's
How many different contributing factors are there for Ryan's garbage numbers? I can think of at least four.

Contributing factor one: He was, of course, the quarterback for the GOP's much-hated health-care bill, which was polling at a breezy 17 percent approval right before it went down in flames.
Contributing factor two: Unlike the other three former Speakers listed, Ryan's a former VP nominee. The bigger a politician's national profile, the stronger partisan feelings about him are likely to run.
Contributing factor three: Unlike Newt, Ryan is dealing with a divided party, one whose populist-nationalist wing regards him as little better than a Democrat
Contributing factor four: Cliche though it may be, we live in an age of high political polarization. A Republican as prominent as Ryan would have been a hate object for the left no matter what, but toss in his Romney pedigree and his Medicare-cutting ambitions and he's doomed to pitiful numbers among Democrats.
http://hotair.com/archives/2017/04/17/pew-paul-ryans-approval-speaker-now-lower-boehners-pelosis-newt-gingrichs/
My youngest daughter and I are political opposites.She spoke at a meeting for Cheri Bustos,a hardline leftwinger from Illinois.She spoke about how difficult it would be coping with the expenses for Tyler's cancer without Obamacare.She posted a comment about Ryan being too chickenshit to have a townhall meeting.I pointed out we share the same disgust for this RINO creep,but for different reasons.He's afraid to appear anywhere because the conservatives who resent his sabotaging the Trump agenda would voice their unhappiness.On nearly all other phases of politics we agree to disagree.

Variety magazine's Co-Editor-in-Chief Claudia Eller, in a tweet promoting a new specialty issue, asked the public to answer this question about Chelsea Clinton, "How cool does Chelsea Clinton look on our Power of Women, NY, cover?


SORRY… SHOULD HAVE WARNED YOU BEFORE I POSTED THAT
Clinton is one of six women featured individually on separate covers of the Variety specialty issue along with Jessica Chastain, Gayle King, Blake Lively, Audra McDonald and Shari Redstone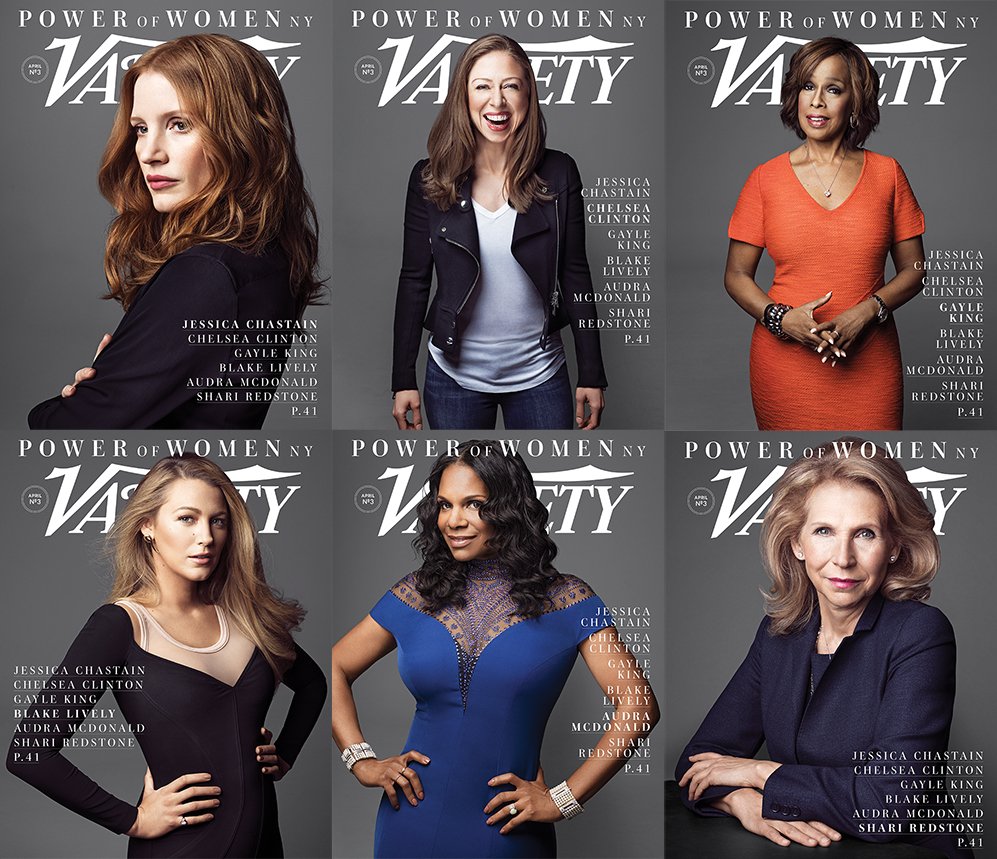 Supporting women who are menstruating & breastfeeding is critical to gender equality
https://www.wellandgood.com/good-advice/chelsea-clinton-menstruation-breastfeeding-taboo-hurts-women/slide/2/

Back in the Sixties, Beatles guitarist George Harrison knew how to react to such efforts to foist the Chelsea Clintons of the elite on the people:

WITHOUT PEEKING, SEE IF YOU CAN GUESS WHO WROTE THIS
Conservatives don't hate a golfing President, but they hated an uppity negro golfing President

No President in American history has ever golfed more per week than Donald Trump. In his first 12 weeks in office Trump took a staggering 18 golf course trips. That's unheard of. In his first 12 weeks in office, President Obama didn't visit a single golf course. By the end of this year, it's likely that Trump will have golfed more than President Obama has in his entire presidency.
The racist caricature of the "uppity negro" has deep roots in this country. Uppity negroes have irritated white folk for over a hundred years. In its most simple form, the uppity negro is a black man or woman who enjoys anything other than working from sunup to sundown. Particularly, an uppity negro is a black man or woman who enjoys creature comforts in life that some whites may not yet be able to afford to enjoy — say a musical, a play, fine dining, or, you guessed it, a round of golf.
HAVE YOU GUESSED IT YET? HINT: IT'S WRITTEN BY AN UPPITY NON-NEGRO WHO HATES BEING WHITE
http://www.nydailynews.com/news/national/king-conservatives-hated-uppity-negro-golfing-president-article-1.3065230
Supreme Court won't hear case challenging government's expedited removal of undocumented immigrants

Lawyers for the families sought to challenge their expedited removal proceedings in federal court arguing they face gender-based violence at home, but a Philadelphia-based federal appeals court held that they have no right to judicial review of such claims.
The court's action means the government can continue to deny asylum seekers placed in expedited removal a chance to have their cases heard by federal court. Justice Neil Gorsuch, who has his first full week on the court starting Monday, did not participate in the decision.
http://www.cnn.com/2017/04/17/politics/supreme-court-castro-expedited-removal/index.html?sr=twpol041717supreme-court-castro-expedited-removal0416PMStoryLink&linkId=36584948
THE FIRST THING THAT POPPED INTO MY HEAD WHEN I READ THIS WAS: HEAD 'EM UP, MOVE 'EM OUT!