A complicit media is absolutely vital to the fortunes of the democrat party. Being an inveterate liar is requisite to have success as a liberal. If they told the truth they'd never get elected. The secret is to make sure their voting base never hears about the crimes they commit. As informed, intelligent people we see what's going on, but the propaganda is not aimed at us because they know we're not buying what they're selling. The liberal indoctrination centers sometimes referred to as schools make certain young minds are taught to swallow the socialist ideology whole without questioning it. These are the future of the socialist party.
The hatred for President Trump runs even deeper than it did for the eunuch George W. Bush, who has now been forgiven by the left since the Bush clan has joined in their sport of bashing Trump. They will never give Trump credit for anything. Were it not for Twitter, they would have destroyed him before the election.
Turns out Trump didn't ruin America's economy

Foreign tourism to New York City is set to rise 3.6 percent this year — defying yet another of the many doomsday predictions about Donald Trump's presidency.
Finance expert Steve Rattner foresaw "a market crash of historic proportions" under a President Trump.
More recently, Trump's cutbacks of money to help folks sign up for ObamaCare brought warnings that enrollment would surely plummet. Hah! Over the first few days of open enrollment this year, a record number of people signed up, The Hill reported Tuesday.
http://nypost.com/2017/11/11/turns-out-trump-didnt-ruin-americas-economy/
Extreme Language From Dems A Sign They Know Tax Plan Would Be Big Win For GOP


Stuart Varney on FBN said the Dems are in disarray and their extreme language is an indication of a last ditch desperation effort to stop the Republican tax reform plan, because D's know it would be a huge victory for the GOP and for Trump.
http://www.hapblog.com/2017/11/extreme-language-from-dems-sign-they.html
No Regrets: Trump Backers Say They'd Vote For Him Again, One Year After Election

A POLITICO/Morning Consult poll reports that 82 percent of Trump voters surveyed would vote for him again if they could.
[CtH: I'd like to see a poll of people like me, who against Hillary more than for Trump. I was tickled when I heard she and Slick Willie had lost. Now that I've seen President Trump and his gracious wife in action, I am tickled they won.]
http://www.hapblog.com/2017/11/no-regrets-trump-backers-say-theyd-vote.html
Democratic Congressional Candidate Arrested for Stalking in New Mexico

A Democrat running for Congress in New Mexico's second district was found and arrested at an apartment complex in Albuquerque on Friday, nearly two weeks after an arrest warrant was issued for him. Alcon was previously convicted of stalking a woman in 2007. His campaign has so far not released a statement or responded to requests for comment.
[CtH: This guy was CONVICTED of stalking a woman in 2007?! Way to go, all you Democrats of New Mexico who nominated this turd. I'm so impressed by this further evidence of your unwavering commitment to disrespecting and preying on women. I'm not gonna hold my breath waiting on the Slime Stream Media to yammer on about what a loathsome pig he is or for RINO John McCain to proclaim how he should step down, so New Mexicans can vote for "a candidate they can be proud of."]
http://freebeacon.com/politics/democratic-congressional-candidate-arrested-stalking-new-mexico/
Trump Prepared To Expel Special Interest From Judicial Confirmation Process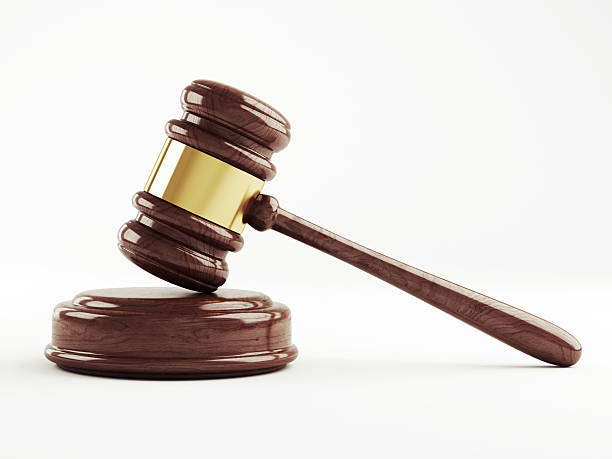 The White House may soon advise President Donald Trump's judicial nominees not to cooperate with the American Bar Association's independent vetting process, further weakening the dominant role the interest group has played for decades in judicial confirmations.
The ABA has rated four of Trump's district court nominees "unqualified" in recent months. One such nominee was Holly Teeter, a federal prosecutor with slightly less than the 12 years experience traditionally required by the ABA.
http://dailycaller.com/2017/11/12/trump-prepared-to-expel-special-interest-from-judicial-confirmation-process/
Trump's Top Labor Prosecutor Could Unravel Obama-Era Gains

NLRB General Counsel Peter Robb will replace career union attorney Richard Griffin as top labor enforcer.  Management-side attorneys concede that Griffin was an effective prosecutor from an ideological standpoint.
Steve Bernstein, an employer labor attorney at Fisher Phillips, said Griffin "achieved an awful lot" during his four-year tenure. Lotito called Griffin's knowledge of the law "first rate," but said his legacy on the board will be as "one of the most progressive general counsels in the history of the agency."
http://freebeacon.com/issues/trumps-top-labor-prosecutor-unravel-obama-era-gains/
Trump triumphs, media changes subjects
President Trump returned from one of the longest and most successful overseas trips by a president since President Reagan returned from Reykjavik without giving Gorbachev a treaty in 1986.
So what dominated the Sunday morning talk shows on "national news" outlets? Judge Roy Moore.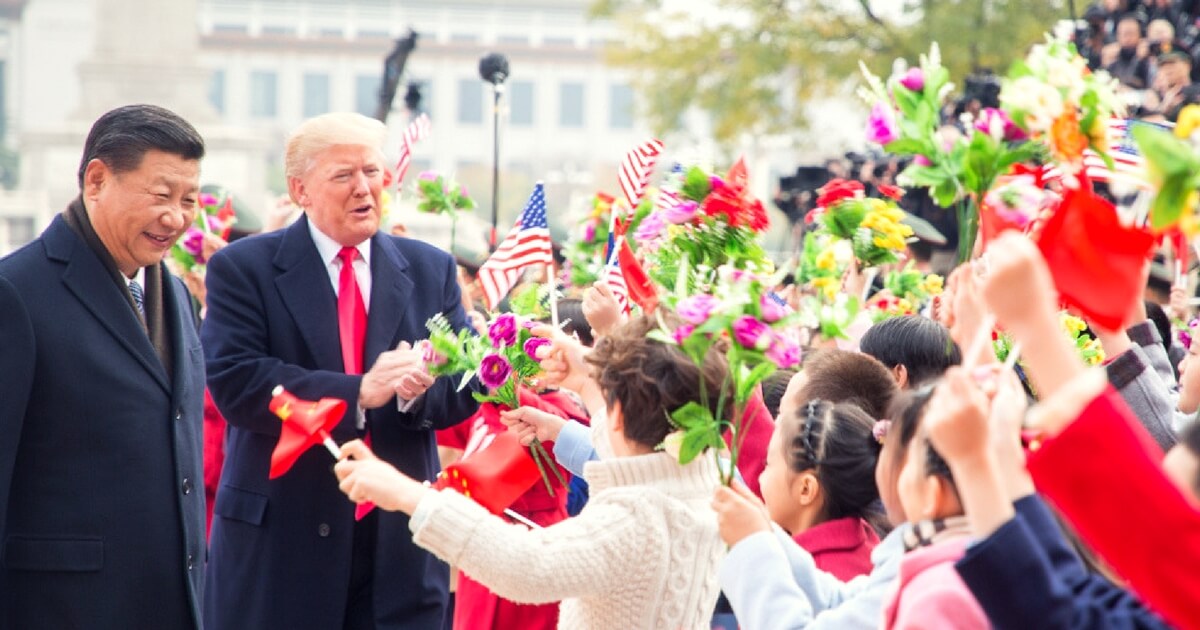 http://donsurber.blogspot.com/2017/11/trump-triumphs-media-changes-subjects.html
Trump's Asia Trip Bolsters 'America First'
The president projects American power after eight years of pathetic servility.
"This is a very different administration than the United States has had in the past. Do not underestimate us. Do not try us. We will defend our common security, our shared prosperity, and our sacred liberty," Trump said.
"The weapons you are acquiring are not making you safer, they are putting your regime in grave danger," the president said as if addressing Kim. "Every step you take down this dark path increases the peril you face. North Korea is not the paradise your grandfather envisioned. It is a hell that no person deserves."

In that country, "leaders imprison their people under the banner of tyranny, fascism, and oppression," he added.
http://www.frontpagemag.com/fpm/268405/trumps-asia-trip-bolsters-america-first-matthew-vadum
Harry Reid Says He 'Did What Was Necessary' By Lying About Mitt Romney's Tax Returns

The caller asked Reid if he thought that "the brazen lie he told about Mitt Romney not pay his taxes has in anyway contributed to the fake news debate that we now find ourselves in."
Reid, who is leaving the Senate next month, denied the accusation. But he offered up a flimsy and fact-devoid defense of those 2012 claims.
"First of all, there were no brazen lies. What I said is the truth," he maintained.
"There's no brazen lies. I did what was necessary," he said a few moments later.
http://dailycaller.com/2016/12/21/reid-i-did-what-was-necessary-by-lying-about-romneys-tax-returns/
Trump is the Next Target after Roy Moore
There's a reason why President Trump says that the fate of Senate candidate Roy Moore will depend on whether the charges against him are proven to be true. Trump knows that if they get rid of Moore, using charges that obviously cannot be proven, he's their next target. Sex-gate will follow Russia-gate.  In this atmosphere, women charging sexual harassment are easy to find, even if their charges cannot be proven. The men are assumed to be guilty as charged.
http://canadafreepress.com/article/trump-is-the-next-target-after-roy-moore
Biden: The Rust Belt loves me more than Trump
[CtH: Yeah, and all the women and girls you have groped over the years loved you too.]
Washington Post Offered Money To Roy Moore Accusers While Getting "Tips" From Mitch McConnell

In possibly the biggest example yet that it's the mainstream press and not the so called "fringe sites" who really produce the most actual fake news. New evidence has now come to light that the Washington Post's now infamous hit piece on Judge Roy Moore might in fact be a complete fabrication, or at least a carefully planned exaggeration of the truth.
https://squawker.org/politics/wprm/
Three UCLA Basketball Players En Route To USA After Trump Asked Chinese President To Assist With Case

THESE THREE THUGS WOULD BE FACING TIME IN A CHINESE PRISON HAD TRUMP NOT INTERVENED. THINK THEY'LL SHOW ANY GRATITUDE TOWARD THE PRESIDENT? DON'T HOLD YOUR BREATH.
The three UCLA basketball players accused of shoplifting while in China are on a flight back to the United States following President Donald Trump's personal appeal to Chinese President Xi Jinping to assist with the case.
https://townhall.com/tipsheet/christinerousselle/2017/11/14/donald-trump-asked-chinese-president-to-resolve-case-of-detained-ucla-basketball-players-n2408770