I have a gun because I can't throw a rock at 2200 feet per second.
During the Obama reign of terror, the republicans passed a bill to repeal Obamacare seven times. This, of course, was just for effect, since there's no way it was going anywhere while the Nubian Nightmare was in the White House.
"Give us a Senate majority!" they cried.
They got it.
"Give us a Republican president" they whined.
On January 20, 2017, Donald J. Trump, a Republican, was inaugurated. It is now March 21, 2018. Obamacare is still the law of the land. 'Repeal and replace' went back and forth for an entire year. To be voted down, the Democrats needed three Republican senators. It was the usual suspects — Collins, Graham, McCain, Rand Paul, and Jeff Flake.
Now the bill has come due. Either the republicans get $30 million to subsidize the Obamacare providers or the premiums will need to skyrocket. The GOP doesn't want any money paying for abortions. The democrats are laughing their hineys off. We passed it, but now you own it!
Think about all the voters getting notice that their premiums are shooting up in September, just before the midterms. It doesn't look too promising for the republican party. The sad part is that they don't appear to really care about becoming the minority again. If that happens the president will have no support whatsoever in Washington.
It's as If They Want to Lose in November… Republican Leaders to Fund Billions to Obamacare Markets in Latest Spending Bill
Last week treasonous #NeverTrump Senator Jeff Flake told a New Hampshire audience that maybe the Republican Party does not deserve to lead.
KEEP IN MIND THIS IS THE PUNK WHO ISN'T EVEN RUNNING AGAIN BECAUSE HE IS SO DESPISED IN ARIZONA
Now this…
Speaker Paul Ryan is set to pass the second largest spending bill in US history next to Barack Obama's trillion dollar failed stimulus. The budget funds all of the Democrat priorities, but will unlikely fund the Trump border wall.
The bill will also funnel billions of dollars to Obamacare markets.

It is almost as if they don't want to win the majority again in 2018. Being in the majority takes away one of Congressional GOP leaders' favorite excuses for screwing over their constituents back home.
AN OMNIBUS BILL IS ONE WHERE THEY JUST THROW ALL THEIR PORK PROJECTS IN ONE BIG PILE AND SPEND!!! SCREW THE TAXPAYERS! WHAT DO THEY KNOW?
Mark Meadows on Omnibus Bill: 'Senate Democrats Seem to Be Calling Most of the Shots'


Multiple lawmakers suggested this week that the House will vote on the $1.3 trillion omnibus spending bill on Thursday. Congress needs to pass the spending bill before midnight Friday to avoid a government shutdown.
House first asked Meadows why House Republican leadership has yet to release the bill text days before Congress has to vote on it.
Meadows argued that the "Senate Democrats seem to be calling most of the shots."
http://www.breitbart.com/radio/2018/03/20/meadows-omnibus-senate-democrats-calling-most-shots/
U.S. Supreme Court rules Arizona can't deny 'dreamers' driver's licenses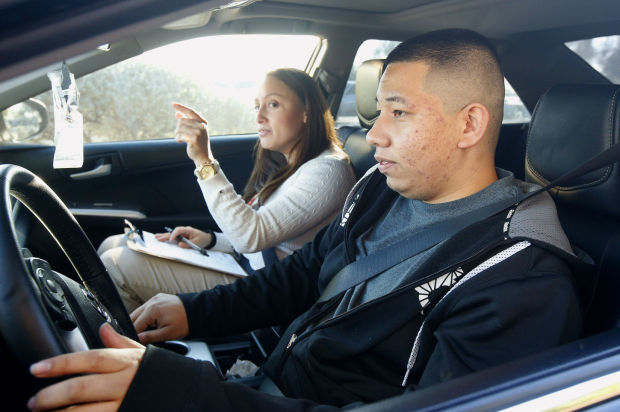 The U.S. Supreme Court on Monday rejected the last-ditch plea by Arizona Attorney General Mark Brnovich to uphold a 2012 executive order by then-Gov. Jan Brewer to deny driver's licenses to DACA recipients, an order current Gov. Doug Ducey has left in place.
The justices gave no reason for their ruling.
http://tucson.com/news/local/u-s-supreme-court-rules-arizona-can-t-deny-dreamers/article_4a477f47-7c08-533e-8298-076223c31500.html
Illegal Aliens 'Immune From Prosecution for Identity Theft,' CNSNews.com Story Shows


"According to a Treasury Department report, from 2011 to 2016, the IRS detected 1.3 million cases of identity theft perpetrated by illegal aliens, but they couldn't cite a single case that was referred for prosecution. Not one."
"And, what we have here, Tucker, is a long-term policy, I believe, by the IRS simply to ignore it, because they want the tax money paid by people."
https://www.cnsnews.com/blog/craig-bannister/tucker-illegal-aliens-immune-prosecution-identity-theft-cnsnewscom-story-shows
Minneapolis Police Officer Mohamed Noor Charged With Murder Of Justine Damond
Somali-American police officer Mohamed Noor shot Aussie Justine Damond dead in July of 2017.


I PREDICT HE WILL BE ACQUITTED ON ALL CHARGES.
Noor's partner was described as "stunned" by the shooting.
CBS Minneapolis reported that Damond "made the 911 call and was speaking to police officers Saturday night. They were near the alley when the officer in the passenger seat reached across and shot her. A cell phone was found near Damond's body."
http://www.thegatewaypundit.com/2018/03/flash-minneapolis-police-officer-mohamed-noor-charged-with-murder-of-justine-damond/
2 Republican senators suggest they'd support impeaching Trump if he fired Mueller
Lindsey Graham and Jeff Flake both broached the prospect of impeachment on Tuesday.


Graham and Flake's commitments to this position were hardly rock-solid and may well not be shared by very many other Republicans in the Senate (or the House of Representatives, which is where the impeachment process would have to begin). Still, the statements are a significant warning to Trump from two members of his own party about how Mueller's dismissal could end for him.
https://www.vox.com/policy-and-politics/2018/3/20/17145030/trump-mueller-firing-impeachment
RAUNER NARROWLY DEFEATED NEWCOMER JEANNE IVES FOR THE REPUBLICAN GUBERNATORIAL NOMINATION. HE WILL BE OPPOSED BY A FAT UNION HACK NAMED J.B. PRITZGER. I SAID THIS MORNING I WOULDN'T BE SURPRISED TO FIND THAT THOUSANDS OF DEMOCRATS FILLED OUT A REPUBLICAN BALLOT FOR RAUNER BECAUSE REPUBLICANS HATE HIM IN THIS STATE. PRITZGER BECOMING GOVERNOR WILL BE A SLAM DUNK.

NAILED IT!!! FIGURED CHRISSY WOULD LIKE THIS ONE.
[CtH: Nice! LOL Reminds me of Orthodox Easter of 1972, when I was in Moscow. We went for a stroll around Red Square before bed and, as we were coming out, we saw a tall office building right across the street that had its windows lit in the shape of a cross! I've always wondered if anyone got shipped off to a gulag for doing that.]