That's about as much sense as I fear I'm going to make today.
Bernie Sanders: 'Trump Agenda Is Dead' if Democrats Win Majority in 2018

The former 2016 presidential candidate said progressive candidates on the left are more electable than conservative Democrats, adding that Americans are catching on to ideas such as universal health care.
Sanders told the Times he plans to endorse candidates in the 2018 races, but he has not endorsed a candidate in the New York governor's race.
http://www.breitbart.com/big-government/2018/04/21/sanders-trump-agenda-dead-dems-win-majority-2018/
Mylan Executives Donate Big Money to Manchin
Company gave over $50K to senator in first quarter of 2018 while it was planning West Virginia layoffs

Executives at Mylan N.V., the pharmaceutical company that drew controversy for increasing the price of EpiPen devices nearly 400 percent, donated heavily to Democratic senator Joe Manchin's reelection campaign as the company planned to lay off more than 400 workers in his home state of West Virginia.
Mylan—whose CEO, Heather Bresch, is Manchin's daughter—announced Friday that it will lay off 15 percent of the workforce at its manufacturing plant in Morgantown, W.Va. The plant, one of about 50 that Mylan has around the world, employs upwards of 3,000 West Virginians and is one of the state's largest employers.
http://freebeacon.com/politics/mylan-executives-donate-big-money-manchin/
Comey memos show Valerie Jarrett's CNN daughter a useful tool for Democrats

SOUNDS LIKE NBC HIRING CHEESY CLINTON FOR $600k AND SHE DID ALMOST NO WORK
CNN hired Valerie Jarrett's daughter, Laura Jarrett, as the Justice Department's correspondent, despite having zero background in journalism. She just waltzed in and got an on-screen, big-dollar job at CNN, same as you or I could do, right? She's still there, by the way.
And by another coincidence, the DoJ of Jarrett's beat oversees the star of this drama, the FBI.
https://www.americanthinker.com/blog/2018/04/comey_memos_show_valerie_jarretts_daughter_a_useful_tool_for_dems_at_cnn.html#ixzz5DVYlU78p
Starbucks' 'unconscious bias training' isn't enough, protesters say

YOU CANNOT SATISFY THESE SLUGS
More than 100 fraternity members and supporters attended the "Rally Against Racial Injustice" on Sunday afternoon, held near the downtown Philadelphia Starbucks where Nelson and his friend, Donte Robinson, were arrested on April 12 after the store's manager asked them to leave because they hadn't purchased anything.
Starbucks apologized to the men in a statement last week, saying it was learning more about what it "did wrong" and was willing to take the necessary steps "to fix it," according to a statement.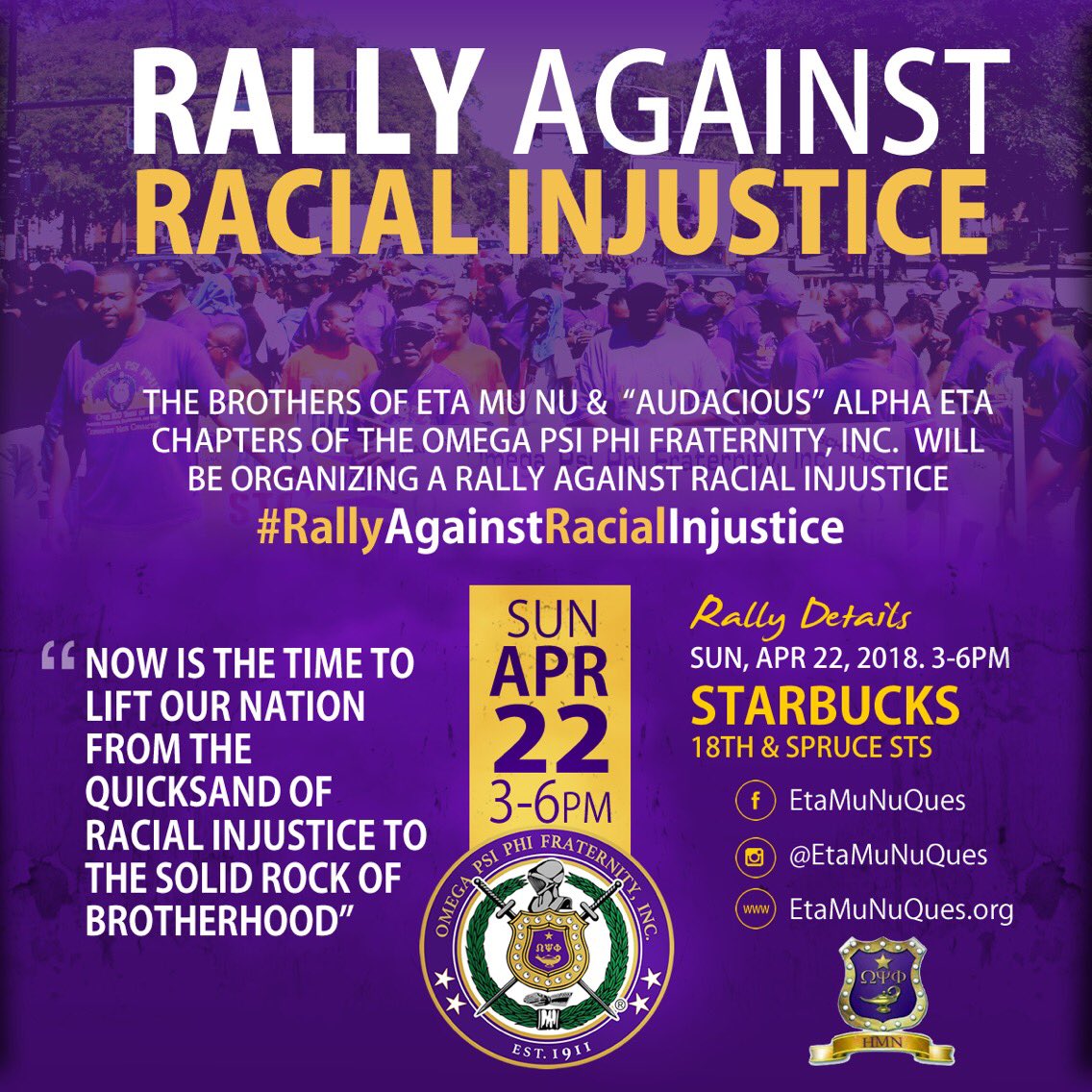 https://www.yahoo.com/gma/protesters-starbucks-unconscious-bias-training-isn-t-enough-110403077–abc-news-topstories.html
Mukasey: Obama Wanted Clinton Cleared to Avoid Being Linked to Her Misconduct
"President Obama was sending messages and receiving messages on Hillary Clinton's private email server," Mukasey said. "Jim Comey knew that, and when President Obama went on television and said, 'There's no issue here, she didn't really intend to cause harm,' what he was really saying in essence is, 'You'd better let her off, because if you wind up accusing her, you wind up accusing me.
https://www.lifezette.com/polizette/mukasey-obama-wanted-clinton-cleared-to-avoid-being-linked-to-her-misconduct/
Stephanopoulos: 'Not Always Fair' to Report 'Wrongdoing' of Candidates, It 'Equalizes'

The actual problem with the media was that Clinton was their candidate and they would do everything to protect her. There really wasn't the equalization that Stephanopoulos was whining about. Despite victories, CNN was badgering Senator Bernie Sanders (I-VT) on when he was going to drop out of the Democratic. And on NBC, Clinton fangirl Andrea Mitchell was suggesting that an AP report detailing special favors for Clinton Foundation donors was just an annoying "headache."
https://www.newsbusters.org/blogs/nb/nicholas-fondacaro/2018/04/22/stephanopoulos-not-always-fair-report-wrongdoing-candidates
7th Circuit Sides with Sanctuary Cities, Keeps Federal Money Flowing Nationwide

LEFTIST JUDGES ARE VITAL TO FORCING THE 'PROGRESSIVE' AGENDA ON THE PUBLIC.
The U.S. Court of Appeals for the Seventh Circuit, based in Chicago, affirmed a U.S. district court's imposition of a nationwide injunction preventing Attorney General Jeff Sessions and his Department of Justice from withholding "Bryne Grants" for state and local law enforcement in jurisdictions that adopt so-called "sanctuary" policies.
All three judges on the panel agreed with the district court that Chicago has a reasonable likelihood of prevailing on their argument that withholding funds violate constitutionally mandated separation of powers between Congress and the executive and impermissibly infringes on Chicago's sovereignty under federalism. All three are Republican appointees.
http://www.breitbart.com/big-government/2018/04/21/7th-circuit-sides-with-sanctuary-cities-keeps-federal-money-flowing-nationwide/
Democrats are getting desperate as Mueller stalls
In a move that reeks of desperation, the DNC filed a civil suit Friday against President Trump's campaign, Russia and WikiLeaks, alleging a vast (right-wing!) conspiracy to tip the election to Trump.
The suit's flamboyant charges made headlines, but that only served to obscure the real meaning. Namely, that top Dems are giving up their fantasies that special counsel Robert Mueller will deliver them from political purgatory by getting the goods on Trump.
https://nypost.com/2018/04/21/democrats-are-getting-desperate-as-mueller-stalls/
Joy Reid Guest: Hannity Viewers Lack "Intellectual Curiosity," Could Drive Country to War
The liberal elite's contempt for conservatives was on vivid display on Joy Reid's MSNBC show this morning. In a long segment attacking Sean Hannity, guest Tiffany Cross said:
"[Hannity] has a hotline to the White House. He also has a hotline to three million viewers every night . . . This is a scary thing because the people who watch him do not have the intellectual curiosity to get information other places, other than this echo chamber that is Fox News. So this group of people may be the people that drive us into a war."

http://finkelblogger.com/2018/04/22/joy-reid-guest-hannity-viewers-lack-intellectual-curiosity-could-drive-country-to-war/
Kanye West's Tweets Admiring Black Conservative Candace Owens Sparks Angry Backlash

BLIND HATRED IS THE ONLY ACCEPTABLE RESPONSE TO RATIONAL THOUGHT
Kanye West sparked an angry backlash by tweeting his admiration for a black far-right media personality and the way she 'thinks' on Saturday.
The rapper endorsed YouTube personality Candace Owen, a woman who is known for her controversial views on racism.
'I love the way Candace Owens thinks,' he said on Saturday morning.
He would follow up with 'only free thinkers' a few moments after the first tweet.
The original tweet quickly gained traction as over 32,000 people liked the post and another 10,200 retweeted it.
http://www.dailymail.co.uk/news/article-5642543/Kanye-Wests-tweets-admiration-controversial-YouTuber-Candace-Owens.html
HERE'S CANDACE:

Democrats try to win back labor in order to win back the House

RUN AS A CONSERVATIVE, GOVERN AS A LIBERAL…THEY'VE BEEN DOING IT FOR DECADES
When Democrat Conor Lamb stood in a sea of United Mine Workers of America here in early March, it was clear that Democrats had found a way to bring the blue-collar worker back into their camp.
The union voters I talked to said they didn't feel that Democrats in Washington had their back; that they were too progressive, too strident, and way out of touch with their lives and needs.
https://www.washingtonexaminer.com/opinion/columnists/democrats-try-to-win-back-labor-in-order-to-win-back-the-house
The Dire Consequence of the Republicans Losing CongressOur booming economy, reversals of Obama's destructive executive orders, and Trump restoring power to We the People confirm that Trump is well on his way to making America great again. If the Democrats win back the House and Senate, all Trump's progress for us will stop.
After impeaching Trump, Democrats will revert back to their America in which achievers are demonized and punished. Remarkably, Democrats (leftists) view our country as the greatest source of evil on the planet. Consequently, Democrats will continue their mission to make America last.
https://www.americanthinker.com/articles/2018/04/the_dire_consequence_of_the_republicans_losing_congress.html#ixzz5DVk6Pohp


White House on Pompeo Vote: Democrats Must Decide If They 'Love This Country More Than They Hate This President'
THE FACT IS THEY DO NOT LOVE THIS COUNTRY AS MUCH AS THEY WANT TO GET RICH FROM IT

Clyburn: If Democrats Don't Win House in 2018, Leadership Should All Be Replaced

THE YOUNG SOCIALISTS WANT THEIR CUT OF THE PROFITS FROM THE OLD GUYS
"If we're still in the minority, all of us have got to go," he told Politico after the annual fish fry he holds in Columbia, South Carolina on Friday.
House Minority Leader Nancy Pelosi (D., Calif.) has faced some calls from within her caucus to step aside but has said such a move would thrust House Democrats into chaos.
With a younger class of Democrats clamoring to break into leadership, Clyburn, 77, appeared at the fish fry alongside Rep. Tim Ryan, the Ohio Democrat who challenged Pelosi unsuccessfully for her leadership position in 2016.
http://freebeacon.com/politics/clyburn-if-democrats-dont-win-house-in-2018-leadership-should-all-be-replaced/
NOW FOR THE GOOD PART: