Since the advent of the internet, allowing for a wider dissemination of news unfiltered by the state-run press, every time a democrat does something outrageous, vile, or illegal, the response is usually "what if a republican did something like that?" The fact is what's going on right now will be totally blacked out by the media, at least until Wednesday after Clinton steals the election.
Jeffrey Epstein is a billionaire pedophile and a convicted sex offender who spent a year in jail for soliciting sex with a 12 year old. He owns an Island in the U.S.Virgin Islands. New e-mails that have been uncovered show that William J. Clinton accompanied Epstein at least 26 times and….wait for it…it was reported the next president of the United States accompanied him at least 6 times. Apparently she has a yen for young flesh as well. The most famous of Epsteins 'guests' is Prince Andrew, 5th in line to the British throne.
Epstein has people who search out lovely young things willing to do whatever he and his friends desire and then he sets them up with a lot of money.
Jeffrey Epstein scandal: women with new identities run firms from Epstein-linked property
Two women questioned about Prince Andrew in 2010, operating businesses from New York property years after appearing to have left Epstein's entourage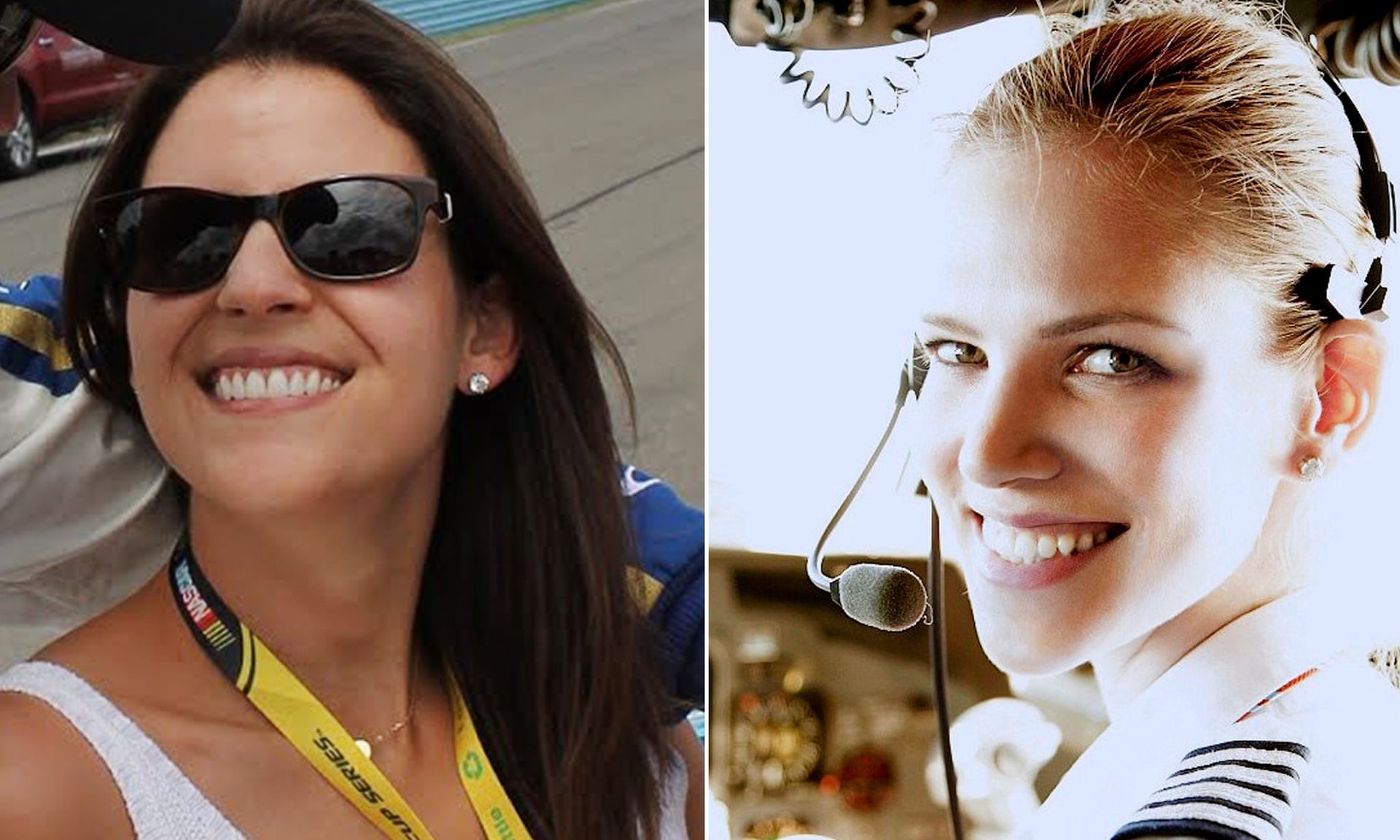 Two of Jeffrey Epstein's alleged accomplices are running businesses from a Manhattan property linked to the wealthy sex offender under new identities, years after appearing to have left his scandal-plagued entourage.
Virginia Roberts, who has long claimed that she was Epstein's "sex slave", alleged in a US court filing last week that she was forced to have sexual relations with Andrew. The prince vehemently denies the allegation against him and is under intense pressure to fully account for his friendship with Epstein.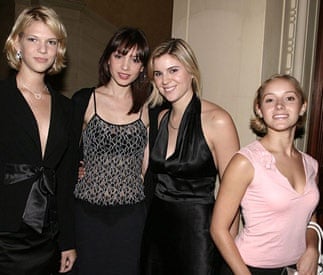 Bill Clinton Took Twice As Many Flights On 'Pedophile Island' Billionaire's 'Lolita Express' As Previously Reported

"Bill Clinton … associated with a man like Jeffrey Epstein, who everyone in New York, certainly within his inner circles, knew was a pedophile," said Conchita Sarnoff, of the Washington, D.C. based non-profit Alliance to Rescue Victims of Trafficking, and author of a book on the Epstein case called "TrafficKing." "Why would a former president associate with a man like that?"
THAT WAS A RHETORICAL QUESTION, RIGHT?
Why Bill Clinton's 26 Trips on the Lolita Express Child Rape Jet Matter

It doesn't help that the Democratic establishment seems to have played a role in getting Epstein a pass on child rape, that Bill Clinton already had rape accusations in his past or that the Clintons had become notorious for their willingness to do favors for criminals in exchange for money.
Either way we've come a long way from Gary Hart being bounced for "Monkey Business" to Bill Clinton flying around on a child rapist's plane without anyone in the media seeming to care much about it.
Social conservatives often get a bad rap. But there really is no limit to how low standards can fall when any trace of a moral code vanishes out the window. What did Bill Clinton actually do? Who knows. More importantly these days, who cares?
Alleged 'sex slave' Virginia Roberts says she didn't have sex with former President Bill Clinton, but in explosive court filing, details 11-person orgy with Prince Andrew and others

One person Roberts said she didn't have sex with while working for Epstein between 1999 and 2002 was his then-pal, Bill Clinton.
"I have seen reports saying or implying that I had sex with former President Bill Clinton on Little St James Island," an island Epstein owns in the U.S. Virgin Islands.
"Clinton was present on the island at a time when I was also present on the island, but I have never had sexual relations with Clinton, nor have I ever claimed to have had such relations. I have never seen him have sexual relations with anyone," Roberts wrote.
SOUNDS LIKE HILLARY GOT TO HER
The pervy pair "trained me to do what they wanted, including sexual activities and the use of sexual toys. The training was in New York and Florida, at Epstein's mansions. It was basically every day and was like going to school. I also had to have sex with Epstein many times. I was trained to be 'everything a man wanted to be,'" she said.
Maxwell, the daughter of late newspaper magnate Robert Maxwell, was "heavily involved" in recruiting young girls for Epstein — and herself, Roberts claimed.

THIS IS THE SCUMBAG
She said she had sex with Dershowitz "at least" six times.
"The first time was when I was about 16, early on in my servitude to Epstein, and it continued until I was 19. The first time we had sex took place in New York in Epstein's home," she said.
A court filing accompanying the affidavit included statements from two former Epstein employees who said Dershowitz was a frequent visitor to Epstein's Palm Beach home. Asked if Dershowitz ever got a massage there, one, Juan Alessi, said, "Yes."


"I was surprised to see him again. Epstein and Maxwell were making lewd jokes about 'Randy Andy.' I had the impression that he had come there to see Epstein and have sex with me," she said.
She obliged, in a room she referred to as the 'dungeon.'"
The next time she saw him was later that year, on Epstein's 78-acre estate in the Virgin Islands.
It was an orgy, with the prince, Epstein, and "eight other young girls," she said.
"The other girls all seemed and appeared to be under the age of 18 and didn't really speak English. Epstein laughed about the fact they couldn't really communicate, saying that they are the 'easiest' girls to get along with," Roberts said.

***FLASH! FLASH! FLASH!***
4Chan, Anonymous, and Kim DotCom Say They Have Pics, Video of Bill Clinton Sex with Minors
THE MEDIA WILL TRY TO KEEP A LID ON THIS UNTIL AFTER THE ELECTION.
Underground Uprising=> 4Chan, Anonymous and Kim Dotcom announced a major document drop to end Hillary Clinton's campaign starting on Saturday.
The groups say they have video and pictures of Bill Clinton having sex with minors.
4Chan announced on Thursday that emails, pictures and video will be released of Bill Clinton, as well as at least 6 other government officials, taking part in sexual acts with minors.


HERE'S THE WHOLE THING, I URGE YOU TO READ IT
IF ANY OF IT IS TRUE, THIS IS STUNNING
Report: Bill Clinton Wasn't Only One to Go to 'Sex Slave Island,' Hillary Went with Him–'Six Times'

Breitbart News has cooked up a real doozy of a claim about Hillary Clinton, but as we've learned the hard way in 2016: Stranger things have happened.
The source for this claim is Erik Prince, the founder of the security firm Blackwater (yes, that one.) In an exclusive interview at Breitbart News, Prince first states that the NYPD is "ready to make arrests in Weiner case."
"NYPD was the first one to look at that laptop," Prince elaborated. "Weiner and Huma Abedin, his wife – the closest adviser of Hillary Clinton for 20 years – have both flipped. They are cooperating with the government. They both have – they see potential jail time of many years for their crimes, for Huma Abedin sending and receiving and even storing hundreds of thousands of messages from the State Department server and from Hillary Clinton's own homebrew server, which contained classified information.


Prince pivots from the Weiner laptop investigation to claiming that Hillary Clinton accompanied Bill Clinton and billionaire convicted pedophile Jeffrey Epstein to "sex island" (aka "sex slave island").

They found State Department emails. They found a lot of other really damning criminal information, including money laundering, including the fact that Hillary went to this sex island with convicted pedophile Jeffrey Epstein. Bill Clinton went there more than 20 times. Hillary Clinton went there at least six times."

SO WHY HASN'T TRUMP BROUGHT THIS OUT YET? OR AT ALL?
Not only has Bill Clinton been aboard the "Lolita Express" multiple times on the way to the secluded island, reportedly Donald Trump has "at least once," according to sworn testimony reported by Vice News. Trump has called Epstein "a terrific guy" and "a lot of fun to be with."
Vice News claims that Trump's one-time visit with Epstein has effectively taken the attack off the table for the campaign.
Breitbart News argues that if there were actual evidence that Trump had visited the island, it would be all over the press.
But the fact is, you know that if the Left had emails pointing to Donald Trump visiting, multiple times, an island with underage sex slaves basically, emails, you know they'd be talking about it. They'd be shouting it from the rooftops."
I APOLOGIZE IF THIS POST HAS OFFENDED ANYBODY. I HAVE TRIED, FOR THE MOST PART, TO MAINTAIN A 'PG' FLAVOR TO WHAT I'VE DONE ON THIS SITE. IT'S JUST THAT YOU WILL NEVER HEAR ABOUT THIS ELSEWHERE IN THE BIG MEDIA.
NOW IF YOU'LL EXCUSE ME, I NEED A HOT SHOWER.