First, do no harm… to democrats. Ignore, obfuscate, cover up, and blame others for all illegal, immoral, or prosecutable offenses. We share the same liberal ideology so blatant hypocrisy, incest, bribe-taking, larceny, and lying are just a part of our nature. To survive we must be of one mind and mercilessly attack conservatives, republicans, even those of our own party when they dare show a sliver of cooperation with them. We must maintain a violent malice against our mortal enemies.
Were this not the case, you would have heard of these tidbits somewhere besides this insignificant little screed.
Kathleen Biden accused estranged husband Hunter of reckless spending on 'drugs, prostitutes, and an $80,000 diamond' in divorce docs – days before his affair with widowed sister-in-law Hallie was revealed
Kathleen Biden filed for divorce last December citing 'irreconcilable differences between the parties concerning Defendant's conduct' as the reason for the split
Kathleen claims Hunter spends money on 'drugs, alcohol, prostitutes, strip clubs and gifts for women with whom he had sexual relations' in her new motion
The motion claims that last month Kathleen learned Hunter 'was in possession of a large diamond … worth approximately $80,000,' which he admitted was true
Hunter is now dating his brother Beau's widow Hallie, while Kathleen claims she and her ex have maxed-out credit-card debt and a tax debt of at least $313,970


Muslim Who Claimed Denial Of Visa Due To Travel Ban, Who Schumer Got Into U.S., Arrested For Felony Sex Abuse Of Child

The details of the alleged incident are sketchy, but the parents of the 12-year-old girl involved said it happened on Monday and reported the matter to local authorities, according to a report from the local newspaper, the Adirondack Daily Enterprise.
The police statement cited by the newspaper said the athlete, Tanveer Hussain, engaged in a "passionate kiss" with the girl and there was touching in an "intimate area over the clothes."
It was a long journey for Indian snowshoe champion Hussain and his coach to the World Snowshoe Championships in Saranac Lake, N.Y., last weekend.
The pair were initially denied visas to travel to the U.S. in the chaotic days following the Trump administration's travel ban, but with the help of Saranac's mayor and — according to Mir — the office of Sen. Chuck Schumer (D-N.Y.), the American Embassy in New Delhi reversed its decision Feb. 17 and allowed them to travel to the competition. They arrived Feb. 23.
Snopes Caught Playing Defense For Democrats Who Sat During Navy SEAL Tribute

Sobbing widow of slain Navy Seal receives 2 minute standing ovation. Debbie Wasserman Schultz & Keith Ellison stay firmly seated, no claps

THEN THEY CAME UP WITH THIS:
For the record: Carryn Owens had 2 ovations. DWS & Ellison stood for her intro. The really long, emotional 2 min one, they did not stand.
Snopes, which is staffed with a solid lineup of leftists, used the fact that Ellison and Wasserman Schultz stood and clapped during the first standing ovation as reason to declare it "false" that they remained seated during the second standing ovation, which they clearly did. (As John Sexton at HotAir points out, Snopes significantly revised their "fact-check" without any sort of editor's note, contrary to journalistic standards.)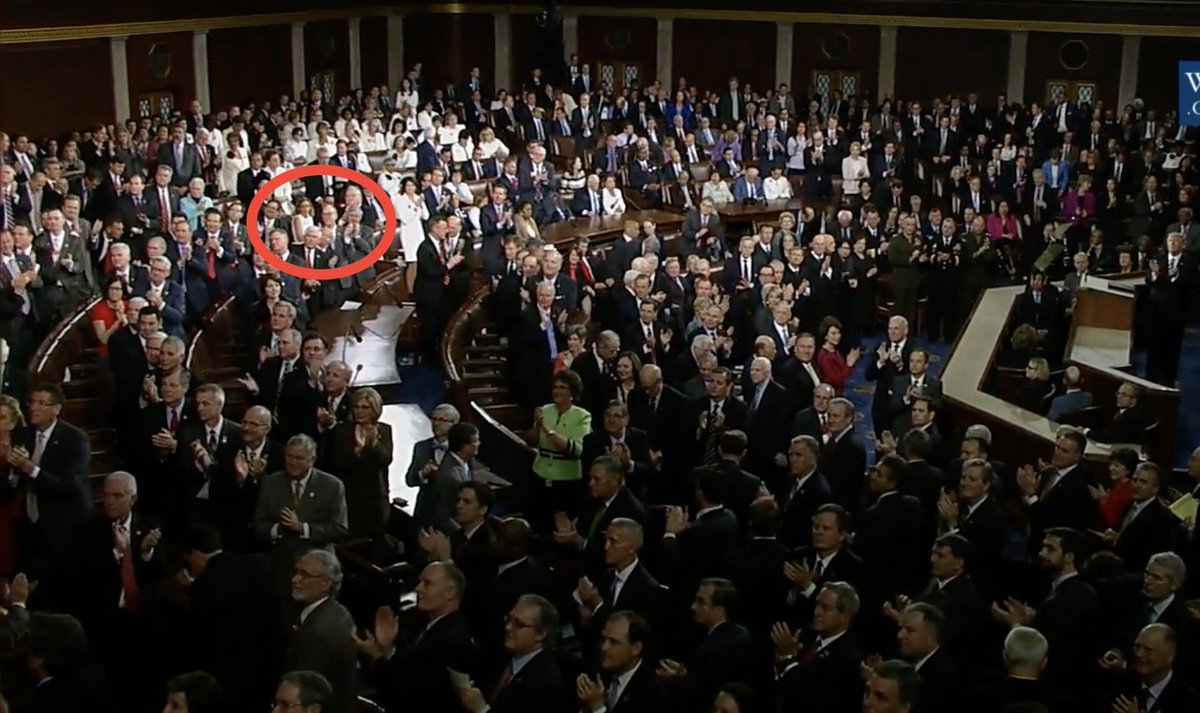 This is hardly the first time Snopes has struggled with the facts while "fact-checking."
Last December, Snopes published a fact-check defending John Kerry's State Department that was riddled with factual errors and omissions.
As reported by The Daily Caller last summer, Snopes butchered the truth about the lack of flags at the Democratic National Convention. (RELATED: Snopes Caught Lying About Lack Of American Flags At Democratic Convention)
Just last month, Snopes got basic facts wrong in a fact-check defending Planned Parenthood.
Pelosi: Loretta Lynch Meeting With Bill Clinton Was 'Serendipitous'

Reporters asked Pelosi how the controversy surrounding the Sessions revelation compared to Lynch's private meeting with Bill Clinton on a plane as the FBI probed his wife's private server to see if she mishandled classified material.
Pelosi said the two situations are completely different, Townhall reported.
Lynch "did not have a major role" in Hillary Clinton's presidential campaign," Pelosi said. "This is a completely different thing."
The House's top Democrat went on to say the meeting between Lynch and Bill Clinton happened by chance and was a pleasant encounter, calling it "serendipitous."
Democratic Congressman makes sexual 'joke' about Kellyanne Conway

Rep. Cedric Richmond spoke yesterday at the Washington Press Club Foundation dinner. His attempt at a comedy routine wound up being an example of what not to do. Few of his remarks were funny but he really face-planted when he brought up Kellyanne Conway "and the picture on the sofa."
"I really just want to know what was going on there," Richmond said to Sen. Tim Scott. He continued, "You know I won't tell anybody and you can just explain to me that circumstance because she really looked kind of familiar in that position."
ANY REPUBLICAN WHO MADE A COMMENT WOULD BE UNDER FIRE TO RESIGN FOR MAKING SUCH A SEXIST STATEMENT. THE DUDE'S BLACK, SO IT'S 100% OK.
Attacks on Jeff Sessions hit rock bottom with spy recruitment innuendo
Sessions met Russian Ambassador with two senior staffers present, just like all Russian spies?

In this fact-free environment, imaginations and malicious intentions can run wild. We have round-the-clock media and social media speculation and frenzy throwing around terms like impeachment, treason, and so on.
It is, in some ways, worse than harmful facts, because there is no clear accusation against which to defend, and no factual basis upon which the public can judge.

One implication of this frenzy is that the Russian Ambassador was a spy recruiter and that's why he met with Sessions.
Here's what CNN reported:
Sergey Kislyak, the Russian ambassador, is considered by US intelligence to be one of Russia's top spies and spy-recruiters in Washington, according to current and former senior US government officials.
Russian officials dispute this characterization.
Get it, the clear implication is that Sessions met with a spy recruiter
DESTROYING PEOPLES' LIVES IS A SPORT TO THESE BASTARDS. REMEMBER WHEN HERMAN CAIN BRIEFLY LED IN THE 2012 REPUBLICAN PRIMARY? THEY GOT THREE BITCHES TO SAY HE HAD SEXUALLY HARASSED THEM? NO PROOF, JUST SALACIOUS INNUENDO. THEY RAN 100 STORIES IN A 24 HOUR PERIOD. CAIN ENDED UP EXITING THE RACE AND THE WOMEN WERE NEVER HEARD FROM AGAIN. MISSION ACCOMPLISHED.
I'M GOING TO POST A FEW THINGS ABOUT THE SESSIONS WITCH HUNT IN THE COMMENT SECTION, BUT I THINK YOU COME HERE FOR SOMETHING BESIDES WHAT EVERY OTHER NEWS SOURCE IS REPORTING.