The object of war is to kill people and break things.
Barack Obama was no more qualified to lead fighting men than I would be to be in a Miss America pageant. He hated the troops, as most democrats do. Personal hubris and an overinflated ego would not permit him to listen to the military people who have actually faced live fire. He thought he was the smartest person in any room he walked into. Turning our military into a social justice experiment cost many good people their lives. When soldiers were prosecuted for doing their jobs it makes them hesitate before pulling a trigger. That can get them killed, just the same as the policemen Obama also despised.
Others can confirm more positively than I how grateful our forces were when Trump was elected. He was a business man and not a politician. He was also smart enough to listen to the generals he chose to lead. He wants to win. Afghanistan has become a mess, much like Iraq became after Obama announced he was running away, wasting billions of taxpayer dollars and thousands of lives, and handing the country over to the bloody bastards from ISIS, which he seemed to have much adoration for.
Trump went before the nation yesterday and made it perfectly clear what our goal was.
Trump: 'We Are Not Nation-Building Again, We Are Killing Terrorists'

Trump Calls Out Pakistan for Harboring Terrorists
IT'S ABOUT TIME SOMEBODY SAID IT. REMEMBER THEY PROTECTED BIN LADEN FOR YEARS.

Trump on Afghanistan Strategy: 'Our Troops Will Fight to Win'

Trump: Conditions Will Guide Our Afghanistan Strategy Instead of Timetables
'We will not talk about numbers of troops or our plans for further military activities'

BRACE YOURSELF, THE PRESIDENT IS BACK FROM VACATION
Major Announcement Set for President Trump's Campaign-Style Rally in Arizona


President Trump is set to hold a campaign-style rally in Phoenix on Tuesday, despite opposition from Democrat lawmakers in Arizona.
The President is set to make a major announcement during event at the Phoenix Convention Center.
Reports said, the President may pardon former Maricopa County Sheriff Joe Arpaio, or endorse a new GOP candidate to unseat Arizona Senator Jeff Flake.
Up to this point, Flake and Senator John McCain have had a contentious relationship with the President.
This comes despite calls to postpone the rally from the Mayor of Phoenix last week.
https://wtpcnews.com/2017/08/major-announcement-set-for-president-trumps-campaign-style-rally-in-arizona/
White House braces for thousands of protesters outside Phoenix rally where Trump could PARDON famed 'tent city' sheriff Joe Arpaio
Two Facebook groups have a combined 5,600 RSVPs for anti-Trump Phoenix protests on Tuesday
Just 500 showed up a year ago when then-candidate Trump delivered an immigration speech there
The president could issue an official pardon on Tuesday to former sheriff Joe Arpaio, who was convicted of contempt last month
Arpaio defied a judge's order to halt arrests based on racial profiling of illegal immigrants
'If protesters come, they come,' a White House official told DailyMail.com on Sunday. 'The president isn't going to change who he is or what he's doing because of loud and obnoxious people who are never going to like him no matter what.'
NOTICE HOW THESE FASCISTS COMBINE A SWASTIKA WITH '45'


http://www.dailymail.co.uk/news/article-4809502/White-House-braces-thousands-Phoenix-protesters.html#ixzz4qUTeX6aC
THE MOONBATS ARE ONCE AGAIN IN HIGH DUDGEON
Morning Joe rips possible Arpaio pardon: Trump will enrage every judge to please some white national

APPARENTLY IF YOU ENFORCE THE LAW YOU'RE A WHITE NATIONALIST
Howard Dean: If You Want a Racist in White House Vote Republican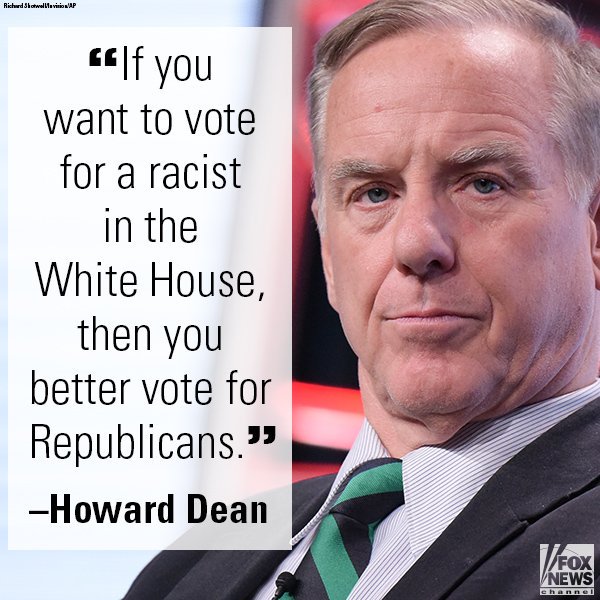 When all of your policies fail you resort to this. What nasty people.

MSNBC Analyst: 'Hollywood People' Want to Know When Trump Will Be Impeached