My beloved Child Bride and I just returned from our polling place. They said it's been about average as far as turnout.
At least where we live, they require you to show your voter registration or an ID. We use paper ballots so there is little chance for problems. My contempt for my faux republican congressman, Adam Kinzinger, has never been in question. Our true conservative rep was squeezed out when the democrats gerrymandered two GOP districts together in 2010. The democrats didn't even bother running anyone to oppose Kinzinger this cycle. He does what the bosses tell him, so there was no need.
I haven't watched network news for years and have no intention to start. Monitoring the nets, there are some reports of fraud, one lawsuit in Nevada, and reports of really long lines in a lot of places. This post is to clear some of the things I have cached from yesterday and today. After tomorrow the point will pretty much be moot. None of it makes much sense. That might start an ugly trend.
THE LEFT GOT THE VAPORS OVER THIS:
Ted Nugent Gropes Himself on Stage at Trump Rally: 'I've Got Your Blue State Right Here, Baby'
Musician Ted Nugent hit the stage at a Donald Trump rally in Michigan Sunday with some off-color gestures during the final weekend of campaigning.
The 67-year-old rocker grabbed his crotch on stage to mock the notion that his state could swing left on Election Day. He said, "I've got your blue state right here, baby! Black and blue!"

Chelsea And Obama Take Turns Addressing Clinton Rally From Lectern Adorned With Presidential Seal

REMEMBER AFTER McCAIN ROLLED OVER AND HANDED HIM THE OFFICE IN 2008? THE NEXT DAY HE HAD A PHONY SEAL MADE UP THAT SAID 'OFFICE OF THE PRESIDENT-ELECT.'
'If I don't win, I will consider it a tremendous waste of time, energy, and money,' Trump says of race for the White House he claims he spent $100M of his own money on
Republican said he thinks he'll be the victor tonight winning the swing states of Iowa, Ohio and New Hampshire
Sneered at Clinton campaign for accepting questions in advance of debates – said Clinton would have been thrown out of West Point
He brushed off his opponent's mega rally on Monday night in Philadelphia with 33,000 people, bragging that he had 28k without celebs
Trump claimed that he did the heavy-lifting financially, donating $100 million to his campaign so that he was not beholden to 'fat cats'
Financial records from the end of October have him giving $66 million – a $34 million shortfall from what he's been claiming


Senior adviser Valerie Jarrett has convinced President Obama to FIRE FBI director James Comey after the election
After persistent prodding by Valerie Jarrett, President Obama has agreed to fire America's top cop
A White House source familiar with the decision says Jarrett and the president held lengthy discussions over the past several days about the political and legal ramifications of firing FBI director
The president was furious with Comey for reopening the FBI's investigation of Hillary's emails
But he was reluctant to move against Comey for fear that it would open him to charges of obstruction of justice.


Nevada judge denies Trump request to separate early voting ballots
A Nevada court judge denied a request Tuesday from Donald Trump campaign lawyers to issue an order directing a county registrar of voters to preserve and separate ballots from voting machines in four early voting sites in Clark County, Nevada.


Dan Kulin, a spokesperson for the county, told CNN that no early voting stations extended their closing times. They did, however, process voters who were in line at closing time to allow as many people to vote as possible.
"From the polling, it appears that Nevada is so close that the Trump campaign thinks it's worth challenging any violation in voting protocol. The numbers that came in could represent several thousand people across the four precincts, which could determine who wins the electoral college vote or change the Senate race," said Robert Lang of the University of Nevada, Las Vegas. He said the Trump campaign is "smart to put a marker down for a future challenge, considering what happened in 2000 in Florida."
MAYBE TRUMP IS ON TO SOMETHING; CHECK THIS OUT
Nevada Poll Workers Break Law: Caught Wearing 'Defeat Trump' T-Shirts
Several of the poll workers in the CNN report were wearing "Defeat Trump" T-shirts!

TAKE A CLOSE LOOK AND TELL ME THE ONES WEARING THE SHIRTS AREN'T ALL (PROBABLY) ILLEGAL MEXICANS
Officials: PA Voting Machines Incorrectly Registered Straight Republican Votes

The error was due to a calibration issue in Lebanon County's voting machines, where five machines out of the 270 machines available in the county malfunctioned, Penn Live reported.
Voters saw the errors after they reviewed their ballots before officially filing them.
Man Attacks FEMALE TRUMP SUPPORTER at Florida Polling Station

A woman handing out campaign literature supporting Republican presidential candidate Donald Trump was attacked and thrown to the ground by a man outside a Jupiter, Florida polling station according to a report by Palm Beach Post reporter Lawrence Mower. The woman used pepper spray to defend herself after the man started screaming in her face. The man then grabbed her by the neck and threw her on the ground.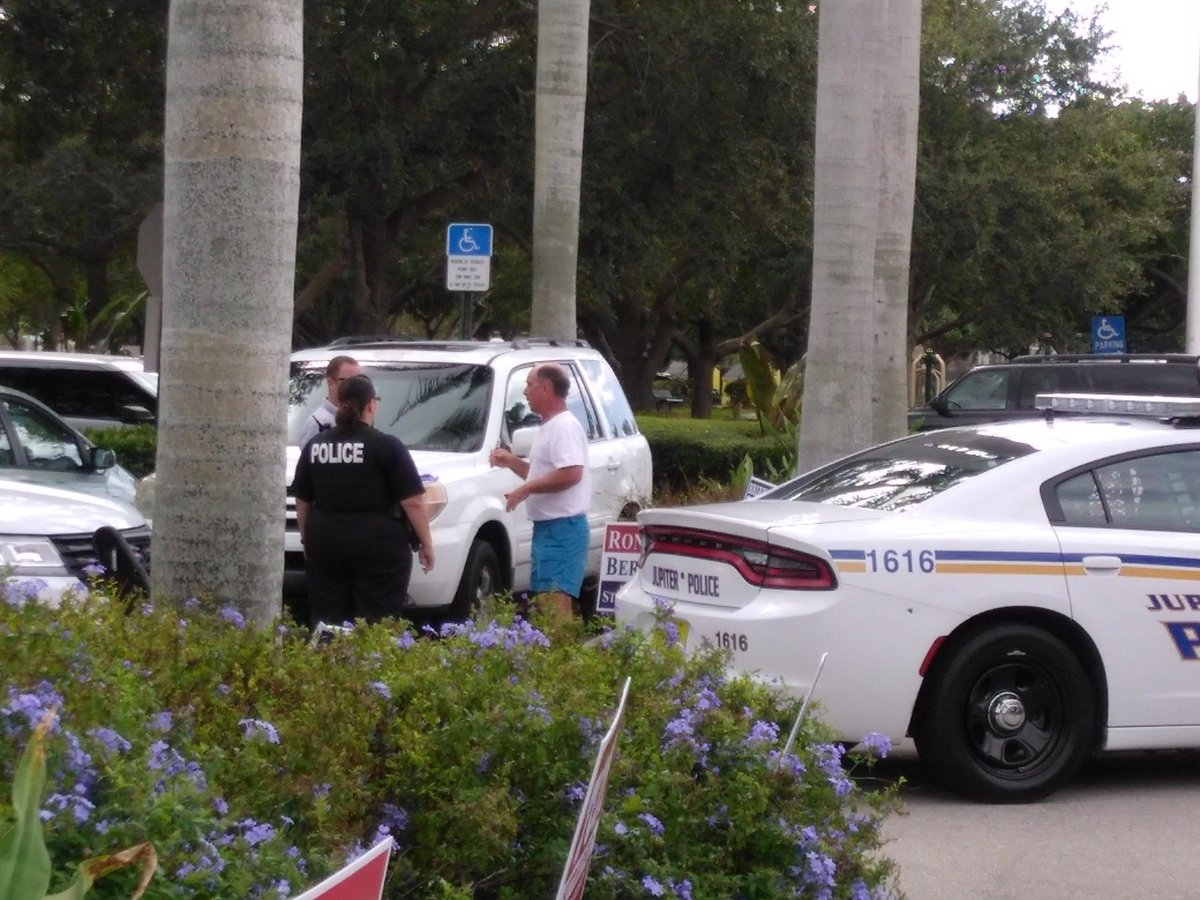 Bare-Chested Female Protesters Arrested At Trump Polling Place

Two topless women stormed Donald Trump's Midtown Manhattan polling place on Tuesday in protest of the Republican candidate.
The women, in their mid-20s, arrived to the P.S. 59 polling site just after 8:15 a.m., ripped off their shirts to reveal a message for Trump.
"Trump, grab your balls" was written in black paint across one of the protester's bare chest and stomach.
Older Trump Supporter Ruins CNN Reporter's Narrative

When an older woman waiting to vote Tuesday was asked by a CNN reporter if she was excited to possibly witness the first female president, she yelled back "No!"
WIKILEAKS: Campaign Manager Says 'Clinton Had Little Consideration For Ethics'
Democratic presidential nominee Hillary Clinton has "little consideration for ethics," according to Robby Mook, her campaign manager.

Mook's comment was included in a devastating list he compiled of problems associated with Clinton's decision to appoint a longtime friend to her campaign after he helped her raise $72 million for the U.S. Expo at the 2010 Shanghai World's Fair.
Woman dons a burka and attempts to vote as Huma Abedin in New York City in stunt to expose voter fraud
A woman donned a 'full burka' and posed as Huma Abedin at the polls
Video was created by Project Veritas, which released videos in October suggesting Democrats hired people to incite violence at Trump rallies
Project Veritas, which claims to 'investigate and expose corruption', has repeatedly come under fire for its heavily edited videos
In video released Monday, the Abedin imposter was given a paper ballot

MSNBC Anchor Has Gush Fest With Clinton Aide
MSNBC anchor Craig Melvin was chummy with Hillary Clinton's deputy communications director, Kristina Schake, on Tuesday morning, asking her not to forget about him "when you move down to Washington and you take a job inside the West Wing."
Near the end of the interview on Election Day, Schake went through a list of talking points praising Clinton.
"One of the hallmarks of Hillary's career, her entire life in public service, is she's always worked across the aisle and found common ground," Schake said. "Every major accomplishment of her life from children's health insurance to improving the foster care system to make kids adopted."
Melvin interrupted Schake and joked that she was still on message with her talking points.
"Kristina Schake always on message," Melvin said

BREAKING: All Election Systems DOWN In The State Of Colorado…UPDATE: Back Up…


Back up, was down for about half an hour.