The daily installment of "who cares?"
Trump's lawyers reportedly don't want him talking to Mueller – It's advice he should take
There is no evidence Robert Mueller needs from Donald Trump – it's a trap Trump should avoid unless and until the Supreme Court rules otherwise.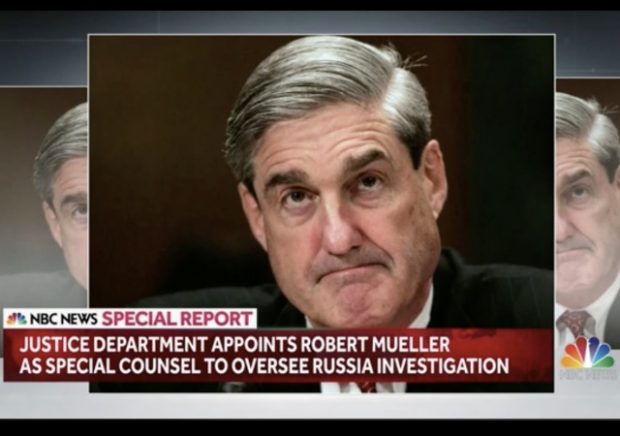 Those characteristics, while they proved valuable against the comatose and drab Hillary, could be a disaster in an interview with Mueller. Mueller's team is very experienced in these perjury and obstruction traps. They will not ask any questions they don't already know the answer to, and the questions they ask will not be posed to obtain information. They have all the information. They will be probing not for information, but for mistakes.
Don't do it. I don't know what power Mueller would have to compel testimony, but nothing should be done voluntarily.

https://legalinsurrection.com/2018/02/trumps-lawyers-reportedly-dont-want-him-talking-to-mueller-its-advice-he-should-take/
Clinton: Women 'Will Be Primarily Burdened' by Climate Change

Schumer Delivers Most Unhinged Rant Yet: Trump 'Most Dangerous and Worst Man' Ever To Be POTUS
"We are dealing with probably the most dangerous and worst man in the presidency we have ever had in the history of this nation, but we are going to win the fight," Schumer told the crowd.
"If we can take back the Senate, that means that I will have the sole power to determine what goes on the floor of the Senate," he added. "It means we'll be able stop Donald Trump from putting all his junk on the floor and stop the anti-LGBT cascade of things that come into the United States Senate," the Senate Minority Leader continued.

http://www.thegatewaypundit.com/2018/02/schumer-delivers-unhinged-rant-yet-trump-dangerous-worst-man-ever-potus-video/
Baltimore Mayor Debuts Crime Prevention Office to Support Black Males

Mayor Catherine Pugh announced a new office, to be called the Office of African American Male Engagement, which she says will begin operations on February 12. It is modeled after a similar venture in Philadelphia, where it is called the Office of Black Male Engagement.
The mayor also said she has picked former city high school principal and mayoral candidate Andrey Bundley to helm the office.
"The reason the office is important is because too many black men are either the perpetrators of crime or victims of it," Bundley said, according to the Baltimore Sun. "It is about saving lives."
http://www.breitbart.com/big-government/2018/02/05/baltimore-mayor-debuts-crime-prevention-office-support-black-males/
Judge criticized by Trump may end up determining fate of border wall, report says
US District Judge Gonzalo Curiel, whom President Trump accused of being biased in handling the Trump University case during the 2016 election, will hear a case on Friday to decide whether the president's proposed wall along the southern border can get waivers for environmental laws.
If Curiel rules against President Trump, the administration's effort to secure the border between the US and Mexico could come to a halt.
Curiel, an Indiana native who was nominated to the federal bench by Barack Obama in 2011, was criticized by the president in 2016 for certifying class-action lawsuits that claimed Trump University was fraudulent.

http://www.bizpacreview.com/2018/02/06/judge-criticized-trump-may-end-determining-fate-border-wall-report-says-598728
The 2018 Elections Just Got A Bit Easier For Democrats Thanks To The Supreme Court
The Pennsylvania legislature will redraw the state's congressional district lines in advance of the 2018 midterm elections, after the Supreme Court Monday declined to overturn an order requiring a new map.
The decision is a victory for Pennsylvania Democrats, who convinced the state supreme court in January that the current map is gerrymandered to favor Republicans, in violation of the state constitution. The court ordered the GOP-controlled legislature to produce a new map by Feb. 9.
http://dailycaller.com/2018/02/05/samuel-alito-supreme-court-2018-elections/
Trudeau Corrects Woman: Say 'Peoplekind' Instead of 'Mankind' It's 'More Inclusive'

Canadian Prime Minister Justin Trudeau interrupted a woman asking him a question, at an event he held last week, telling her not to use the term 'mankind' but that she should use the 'more inclusive' term 'peoplekind.
https://townhall.com/tipsheet/laurettabrown/2018/02/06/trudeau-tells-woman-to-say-peoplekind-instead-of-mankind-n2445072
Durbin Admits Dems Should Have Disclosed They Paid For Anti-Trump Dossier

With Christie Gone, NJ Taxpayers Poised to Fork Over $7.5 Million to Planned Parenthood

New Jersey Democrats are celebrating that a new governor from their own party has agreed to sign off on a bill to allow taxpayer dollars to be used for family planning grants to Planned Parenthood.
http://www.breitbart.com/big-government/2018/02/06/christie-gone-nj-taxpayers-poised-fork-7-5-million-planned-parenthood/
Stanford students feel 'unsafe and hurt,' brought to tears over flyers defending ICE agents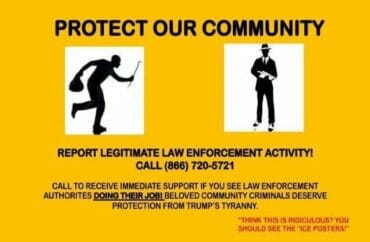 Some Stanford University students felt "unsafe and hurt" and were apparently brought to tears over satirical flyers defending ICE agents hung in the Kimball Hall dorm.
That according to the student who hung them, Isaac Kipust, who writes he was subsequently summoned before Associate Dean of Students Alejandro Martinez and his aggrieved peers to answer for his actions.
http://www.thecollegefix.com/post/41596/
Homelessness in Los Angeles Has Surged by 75 Percent in Six Years
"by far the biggest single group of unsheltered people in any U.S. city"
Three out of four homeless people — 41,000 — live in cars, campers, tents and lean-tos, by far the biggest single group of unsheltered people in any U.S. city. If you took out Los Angeles, national homelessness would have dropped last year for the first time since the recession.
The problem has only gotten worse since Mayor Eric Garcetti took office in 2013 and a liberal Democratic supermajority emerged in 2016 on the county Board of Supervisors.

If you think any of this has caused California to re-think any of its policy positions, guess again. They're planning to push even further to the left.
https://legalinsurrection.com/2018/02/homelessness-in-los-angeles-has-surged-by-75-percent-in-six-years/
Elizabeth Warren:"We March In Pink Pussy Hats!"
Yes, yes you do.

New GOP Ad Torches 'Joe Voted No' Manchin For Siding With Schumer
West Virginia's State Auditor has released new statistics about the degree to which Manchin's constituents stand to gain from the exclusively Republican-passed law — and this is among state employees alone
State employees in West Virginia are collectively expected to keep an additional $50 million annually, according to State Auditor John B. "JB" Mccluskey. McCuskey attributed this savings to the passage of the Tax Cuts and Jobs Act, which will provide state employees with a reduction in their tax withholding…

https://townhall.com/tipsheet/guybenson/2018/02/06/wv-state-auditor-state-residents-will-see-50-million-in-2018-tax-cuts-which-joe-manchin-voted-against-n2444684
Judge Rules Bakeshop Owner Doesn't Have To Bake Wedding Cake For Gay Couple


"For this court to force such compliance would do violence to the essentials of Free Speech guaranteed under the First Amendment," Lampe ruled, according to a press release sent to The Daily Caller News Foundation. The injunction also posited that if Miller refused to design the cake, the state would force her to close her Tastries Bakery shop altogether.
LiMandri argued in Friday's court hearing that Miller doesn't discriminate against same-sex couples, but refuses to use her artistic talents to express a message that conflicts with her religious beliefs about marriage.
http://dailycaller.com/2018/02/06/cake-shop-owner-wedding-cake-gay-couple/
Now for the only thing worthwhile in these posts: