Some really interesting things today. Of special note, Antonio Sabato Jr., after his speech, did an interview with CNN where he accused Obama of being a Muslim and destroying the country. The fun part is watching the two hacks squirm and the pained looks as they listened to him rip their boy apart. Another is watching the embarrassment who jokingly calls herself the First Lady puts her grace and dignity on display as she does car karaoke to Beyonce. She's done every other manner of television show, so it fits. Six more long months.
'We have had a Muslim president for seven and half years': Actor Antonio Sabato Jr says Obama is 'absolutely' not a Christian after backing Trump on stage at the RNC
Soap star Antonio Sabato Jr. was one of three celebrities to speak at tonight's Republican National Convention
'Obama – that's not a Christian name, is it?'
Says Obama has 'had an agenda from the beginning'
Claims Obama is 'with the bad guys' in the Middle East
Donald Trump, who invited Sabato to address GOP confab, also has questioned Obama's faith
Immigrant soap told convention others should 'follow the same rules' as he did – hours after saying Americans should skip the election and let The Donald lead
CHECK OUT THE EXPRESSIONS OF THESE TWO IDIOTS…PRICELESS



SUCH BEAUTY… SUCH DIGNITY… SUCH A DISGRACE. MELANIA WOULD NEVER DO THIS KIND OF CRAP.

SPEAKING OF DISGRACEFUL: BIRTH UNIT OF THE STREET THUG AND HIP HOP FOLK HERO, THE LATE MICHAEL BROWN, WILL SPEW HER RACIST FILTH AT THE DEMOCRAT CONVENTION NEXT WEEK. WHY NOT? THEY BOOED GOD FOUR YEARS AGO, WE'VE COME TO EXPECT NO LESS.


Mike Brown's Mother to Speak at DNC Convention – After She Robs and Beats Her Mother-in-Law
In memory of Gentle Mike Brown – his parents Lesley McSpadden and step-dad Louis Head incited a riot in Ferguson after a grand jury refused to indict Officer Darren Wilson.
Louis Head screamed: "Burn this b*tch down."
And dozens of Ferguson businesses were burnt to the ground.

In October 2014 Michael Brown's mother, grandmother and auntie brawled on the corner of Canfield and West Florissant over the rights to T-shirt sales. Brown's mother Leslie McSpadden reportedly assaulted and robbed grandmother Pearlie Gordon of $1,400.


Trump: Black Lives Matter has helped instigate police killings
I REMAIN CONVINCED THAT TRUMP IS GOING TO BE CRUSHED BY THE DEMOCRAT FRAUD MACHINE, BUT AT LEAST WE CAN DANCE AS THE SHIP IS GOING DOWN
"We are going to have to, perhaps, talk to the attorney general about it or do something," Trump said when O'Reilly asked if Trump would order his attorney general to investigate the group.
"At a minimum, we're going to have to be watching because that's really bad stuff and it's happened more than once," he said.

MSNBC's Joy Reid: It Felt 'Hostile' to Be 'Person of Color' at the RNC
Joy Reid immediately following the convention
RNC subtex – 'Brown people are dangerous'
WANT HOSTILITY? TRY BEING A COP.

Virginia Supreme Court Grants Hearing to GOP Lawsuit Against McAuliffe's Felon Voting Rights Order

HEY, THEY RAILROADED BOB McDONNELL TO SLIP THIS PUNK INTO OFFICE. THE REST IS JUST DETAILS.
The high court is scheduled to hear arguments in a special session starting at 9 a.m. ET (1300 GMT). The plaintiffs in the lawsuit, led by leaders of the Republican-controlled state legislature, contend that McAuliffe's April 22 order is unconstitutional since it is a blanket restoration of voting rights to felons.
Kansas City, Kansas Officer Shot Killed Was Captain Robert Melton, 2 Suspects In Custody, 2 Still Wanted

A veteran Kansas City, Kan., police captain was shot and killed Tuesday afternoon during a confrontation that followed a reported drive-by shooting and a police chase.
Obama Scrambles To Support Police Officers After Anti-Police Attacks


WITH FRIENDS LIKE YOU, THEY DON'T WANT FOR ENEMIES, JACKOFF
"As you continue to serve us in this tumultuous hour, we again recognize that we can no longer ask you to solve issues we refuse to address as a society," Obama wrote, in an attempt to shift claims of racial bias away from law enforcement officials.
WHAT COMPLETE HORSESHIT
Like father, like son: Donald Trump Junior electrifies the GOP convention with a rallying cry for his dad who does 'the impossible' and won't 'delete our problems'
The Republican nominee's eldest son delivered a high-energy speech at the Cleveland convention
'If Hillary Clinton were elected, she would be the first president who couldn't pass a basic background check. It's incredible!' he said
He declared the terror attacks that killed four Americans in Benghazi, Libya four years ago 'would be repeated, were she to win the election'
'Those are risks we can't afford to take, and when we win, we're not gonna have to'
Trump Jr. emerged as an advocate for gun rights and school choice

GRANTED, TRUMP'S KIDS ARE ADULTS, BUT I GET SO SICK OF SEEING SACHET AND MALARIA LOOKING SO DAMN BORED LEADING THE LIVES OF THE ENTITLED.

Prosecutors Of Officers Accused In Freddie Gray Death Face Pressure For Disbarment

A GRAND JURY WOULD NOT HAVE INDICTED ANY OF THE OFFICERS AND SHE HAD TO SHOW SHE WAS DOWN WITH THE HOMEYS.
SHE RUSHED THROUGH A $6.4 MILLION SETTLEMENT FOR THE FAMILY EVEN BEFORE THE TRIAL BEAGN, SO THEY'RE ALL MOURNING IN THEIR BRAND NEW HOUSES AND CARS AND SMOKING SOME BADASS WEED
Legal analysts ripped Baltimore prosecutors Monday over their handling of the Freddie Gray case, saying the prosecution should drop all charges against the three remaining police officers or risk more embarrassment in the courtroom.
YOU DON'T HAVE TO BE FUNNY TO BE A "PROGRESSIVE" COMEDIAN… JUST MOCK EVERYTHING THIS COUNTRY ONCE STOOD FOR
Comedian and "Late Show" host Stephen Colbert briefly hijacked the microphone at the Republican National convention during its Sunday preparations for its opening the next day
Dressed as Caesar Flickerman, the "Hunger Games" movie emcee, he used his moment in the Sun to take a few swipes at Donald Trump, the presumptive Republican presidential nominee.
"Look, I know I'm not supposed to be up here," he added as he was being thrown off the stage. "But let's be honest, neither is Donald Trump."

BEAUTY AND THE RACIST BEAST

Twitter Suspends Milo Yiannopoulos Permanently


BEING GAY GETS YOU ALL KINDS OF SPECIAL PRIVILEGES…UNLESS YOU'RE A CONSERVATIVE
Anyone who follows news about the gay conservative firebrand Milo Yiannopoulos knows he has a history of being harassed by Twitter. Last year, the social media site took away his verification and suspended him temporarily.
Now, Twitter has shuttered his account for good.
Breitbart Tech editor Milo Yiannopoulos has been suspended from Twitter once more just 20 minutes before his "Gays for Trump" event takes place at the Republican National Convention.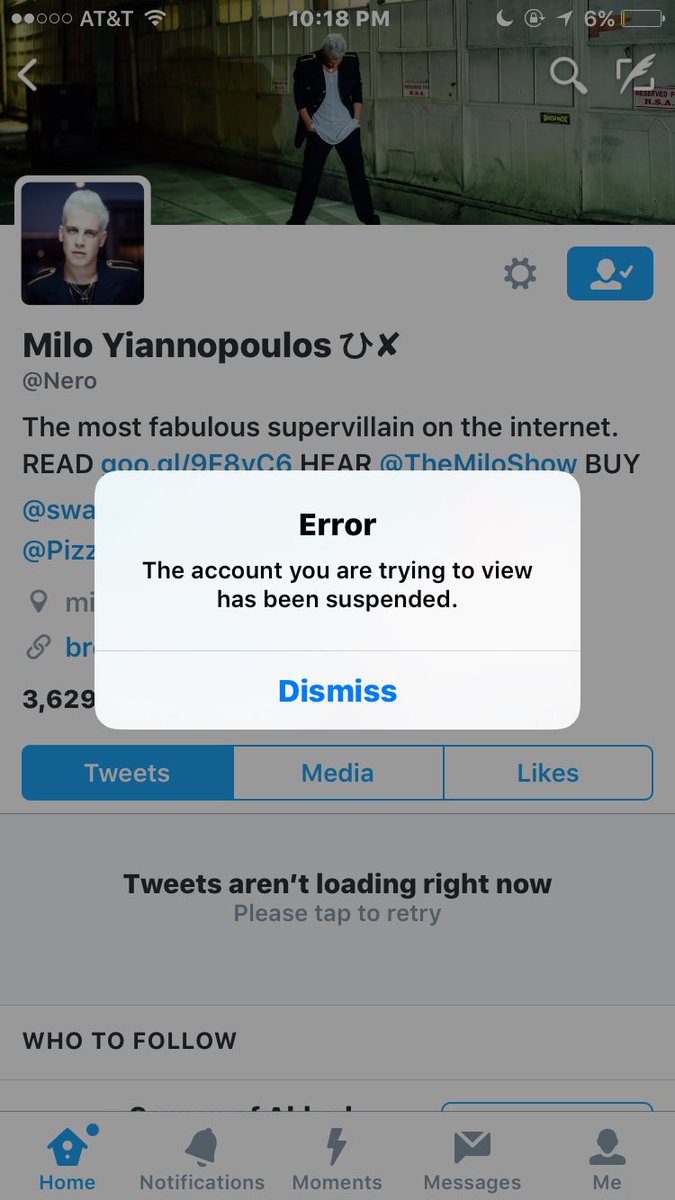 McConnell Eviscerates Hillary at RNC: Scandals 'Follow the Clintons Like Flies'

JUST FOR THE RECORD… THEY'RE NOT 'SCANDALS'… THEY'RE ACTS OF CRIMINALITY
THE SNAPPING TURTLE WAS RIGHTLY BOOED LUSTILY WHEN HE FIRST TOOK THE STAGE, BUT HIS RHETORIC HAD THEM CHEERING BY THE END. TOO BAD IT WAS ALL FOR SHOW.
"I'm here to tell you Hillary Clinton will say anything, do anything, and be anything to get elected president, and we cannot allow it," he said.
McConnell's sharp differences with President Obama are well-known, but he said he gave him credit at least for being up-front about wanting to move the country to the far left.
Watchdog Group Warned Castro About Hatch Act Months Before Couric Interview


LAWS? WHAT LAWS? OH,YOU MEAN THAT STUFF REGULAR PEOPLE HAVE TO ABIDE BY?
One of Hillary Clinton's potential vice presidential picks, Housing and Urban Development Secretary Julian Castro, likely violated the Hatch Act during an interview with Yahoo!'s Katie Couric in April. The Hatch Act prohibits federal employees from weighing in on politics while serving in their posts. Yet, during Castro's conversation with Couric, he couldn't help expressing his support for Democratic presidential candidate Hillary Clinton. The U.S. Office of Special Counsel (OSC) concluded his remarks went a bit too far.
Obama Won't Punish HUD Sec Julian Castro For Breaking The Law


WHAT A SURPRISE!
Law? That used to be a thing, right? Anyway, Julian has to be unblemished to be able to run for VP, if Hillary wants him.