The incoherent rants concocted by this reporter began in February of 2011. Since then there has been an unbroken string of nonsensical claptrap with no redeeming moral or social value flowing from this keyboard. I plan to continue annoying everybody around here for a while yet, but as granny always said: 'never say never.'

Trump Forgets to Sign Order; Pence Chases Him Down
Posted on October 12, 2017, 7:06 pm by Keith Koffler
Uh oh. Let's invoke the 25th Amendment!

KOFFLER WAS JOKING…THE DEMOCRATS WEREN'T
CNN, MSNBC Speculate on Removing Trump From Office Via 25th Amendment
She related the dreams of Democrats: "It lays out the path for removal of the president in cases of inability. And that's a term that has never been defined or suggested. So here's what exactly would need to happen to set the 25th Amendment in motion."

Schneider proceeded to tell viewers that the vice president and a majority of the cabinet would have to tell Congress the President is "unable" to discharge his duties. From there, the plan would eventually move to Congress.
Schneider allowed, "Really what it comes down to is that a majority of Republicans in the cabinet and the Congress, they would have to openly reject the President and begin a movement to oust him."
https://www.newsbusters.org/blogs/nb/scott-whitlock/2017/10/12/cnn-msnbc-speculate-removing-trump-office-25th-amendment
Obama, Holder Group Push $250,000 More Into Virginia Gov Race
Obama-backed group has now put $750,000 into effort to elect Democratic candidate Ralph Northam

The National Democratic Redistricting Foundation—a foundation associated with the National Democratic Redistricting Committee (NDRC), a Washington, D.C.-based organization focused on redistricting efforts chaired by former Attorney General Eric Holder—donated $250,000 to the Virginia Democratic Party on October 11, Virginia campaign finance filings show.
http://freebeacon.com/politics/obama-holder-group-push-250000-virginia-gov-race/
New York, California threaten to sue over health-care subsidies

Attorneys general from California and New York say they are prepared to sue the Trump administration to protect health-care subsides that the White House said would be cut off.
New York Attorney General Eric Schneiderman (D) said in a statement that hundreds of thousands of New York families rely on ObamaCare's subsidies for their health care.
"Again and again, President Trump has threatened to cut off these subsidies to undermine our healthcare system and force Congress to the negotiating table," he said in the statement. "That's unacceptable."
http://www.msn.com/en-us/news/politics/new-york-california-threaten-to-sue-over-health-care-subsidies/ar-AAtngWf?li=BBnb7Kz&ocid=UE12DHP
Trump's tax reform is teetering. Will McCain, Collins and Paul thwart him again?

McCAIN GETS A PERVERSE THRILL OUT OF BEING A DICK
Grassroots Republicans have no idea how close the GOP is to another profoundly disappointing policy collapse in Washington: failing to enact tax reform. Once again, the Republican Party finds its ability to fulfill a longstanding campaign promise in the hands of three senators: Rand Paul of Kentucky, John McCain of Arizona and Susan Collins of Maine.
https://www.usatoday.com/story/opinion/2017/10/05/gop-tax-reform-teetering-will-mccain-collins-paul-thwart-party-again-scott-jennings-column/732765001/
The Senate Finally Listens: Removes Major Obstacle to Conservative Judges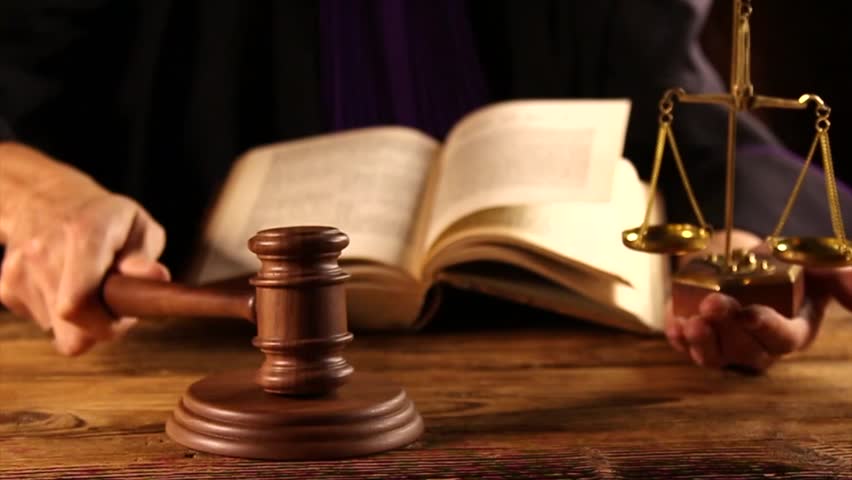 Rather than simply gathering input from the home state Senators, the Senate would not confirm—or even consider–any nominee unless they were first approved by the Senators from the nominee's own state, regardless of political party. This gave one Senator a veto over the entire democratic process.
Now the left is misusing this old informational courtesy as a means to block any conservative judge, no matter how well qualified.
https://aclj.org/constitution/the-senate-finally-listens-removes-major-obstacle-to-conservative-judges?utm_source=Twitter&utm_medium=Informational&utm_content=Constitution&sf65352130=1
Chief Justice Roberts urged to punish Gorsuch over address at conservative gathering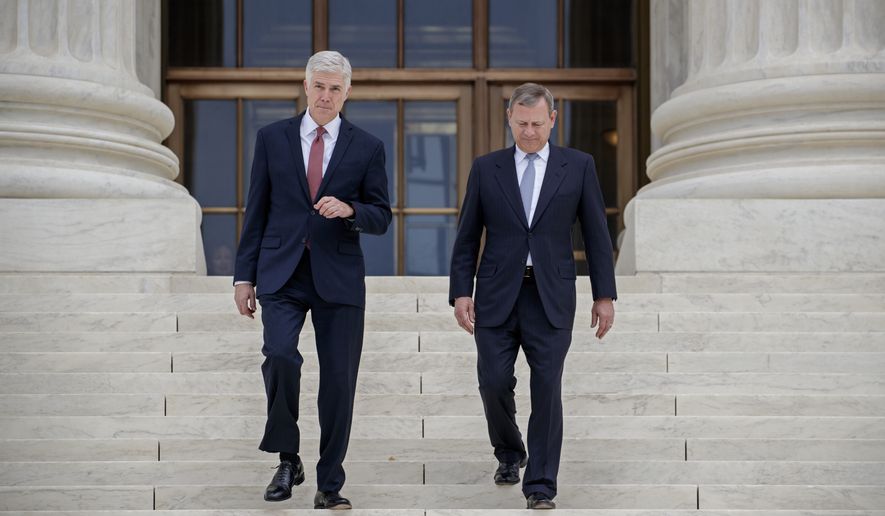 I SEEM TO RECALL KAGAN AND GINSBERG NOT RECUSING THEMSELVES ON THE GAY MARRIAGE DECISION AFTER THEY CONDUCTED GAY WEDDINGS. BUT THAT'S DIFFERENT. THEY'RE DEMOCRATS.
Free Speech For People, a non-profit progressive organization, sent an open letter to Supreme Court Chief Justice John G. Roberts Jr. on Thursday, asking him to reprimand Supreme Court Justice Neil M. Gorsuch for giving a speech at the Trump International Hotel in Washington D.C. last month, saying it violated the Code of Conduct for U.S. Judges.
http://www.washingtontimes.com/news/2017/oct/12/group-urges-john-roberts-punish-neil-gorsuch-over-/
Eminem Releases Explicit Anti-Trump Song

Rapper Eminem released a blistering anti-Trump freestyle rap on Tuesday night during the BET Hip-Hop Awards. In a pre-taped video, Eminem rapped about how he hates President Donald Trump, supports people who protest anthems, and how he wants his Trump-supporting fans to pick between either their love of Eminem or their love of Trump.
https://townhall.com/tipsheet/christinerousselle/2017/10/11/eminem-trump-verse-n2393551
TRUMP HAD A LITTLE FUN WITH THIS PUNK

WH Chief of Staff John Kelly: I'm Not Quitting or Getting Fired
White House Chief of Staff John Kelly set the record straight, telling reporters at the White House briefing Thursday that contrary to some reports, he is not quitting his job, nor is he getting fired.
"Although I read it all the time pretty consistently, I'm not quitting today. I don't believe – and I just talked to the president – I don't think I'm being fired today, and I'm not so frustrated in this job that I'm thinking of leaving," Kelly said.
https://www.cnsnews.com/news/article/melanie-arter/
Kelly: My Only Frustration Is Reading Things in the Media That Aren't True

Kelly: 'It's Astounding to Me How Much is Misreported'

Women Across the Nation Pray for America, President Trump, the Unborn

"It's time for women to rise up and say we will stand at the gates and say, 'No more,'" Medina said.
The crowd on Sunday spent the day worshipping Jesus Christ through prayer and music, and many shared their stories about why they believed in the sanctity of human life from conception to death, including the need for pro-life people to adopt children.
http://www.breitbart.com/big-government/2017/10/11/women-across-the-nation-pray-for-america-president-trump-the-unborn/


Melania Rocks Grey Pantsuit To Greet Prime Minister Justin Trudeau

Melania Trump looked drop dead gorgeous in a grey pinstripe pantsuit as she greeted Prime Minister Justin Trudeau and his wife Sophie Grégoire Trudeau at the White House Wednesday.

SUCH A REFRESHING CHANGE FROM THIS:

http://dailycaller.com/2017/10/11/melania-rocks-grey-pants-suit-as-she-greets-prime-minister-justin-trudeau-photos/
Walter's Wife, Hollywood, and Caitlyn Jenner? | Unhinged in Hollywood | JEFF DUNHAM