Well, maybe not THAT cold, but pretty damn cold. This is the third day if single digit temperatures. Still, we've only had a smidgen of snow, nothing like they were hit with on the east coast. Why do they get so much snow every year? Because they deserve it for voting democrat.

WHY THE HELL WON'T HE JUST GO AWAY?
Barack Obama to Prince Harry: Hashtags Don't Bring About Change

Former President Barack Obama told Britain's Prince Harry in a BBC 4 interview that hashtags alone do not bring about social change.
The Obama administration was notorious for using hashtags in lieu of actual diplomacy or military action to address urgent problems.
The strategy reached its zenith (or nadir) in 2014, when First Lady Michelle Obama tweeted "#BringBackOurGirls" in response to the mass abduction of Nigerian schoolgirls by the terrorist group Boko Haram.
http://www.breitbart.com/big-government/2017/12/27/barack-obama-bbc-prince-harry-hashtags-dont-bring-change/
Barry and Harry: Politicized Prince 'Interviews' Obama for BBC as Former U.S. Prez Attacks 'Corroding Civil Discourse' on Social Media

Former US President Barack Obama made a barely veiled attack on President Trump in a BBC Radio interview conducted by British Royal Prince Harry, apparently politicising the otherwise neutral Royal Family by involving them in Domestic U.S. politics.
Pretty sure this is what Obama *meant* to say…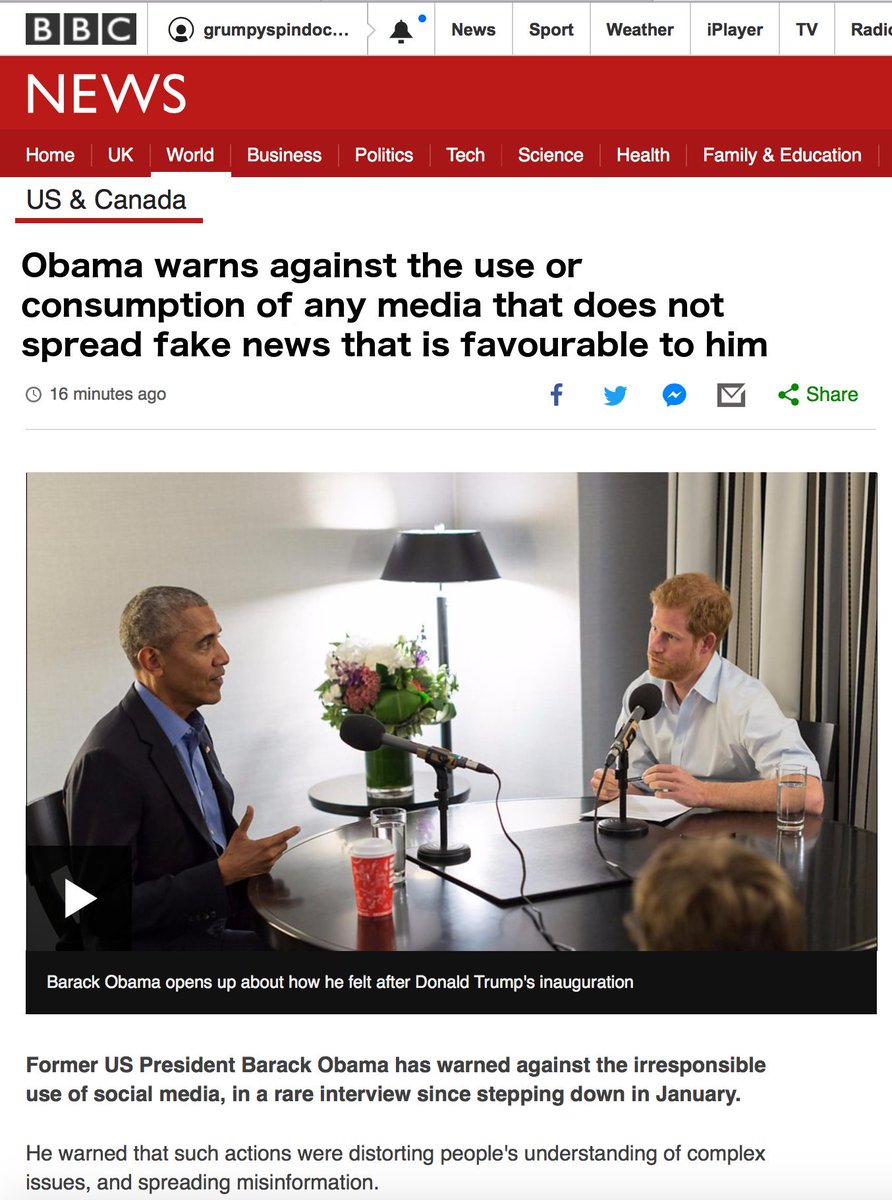 http://www.breitbart.com/london/2017/12/27/obama-slams-irresponsible-social-media-use-prince-harry-interview/
'Not Welcome': London's Muslim Mayor Repeats Calls to Cancel Trump Visit

Stating he had "previously called on Theresa May to cancel her ill-judged offer of a state visit to President Trump", the mayor made clear he feels a visit by President Trump would be against the "interests and security of Londoners". Khan said :"It is clear that any official visit here would not be welcomed."
http://www.hapblog.com/2017/12/not-welcome-londons-muslim-mayor.html
Bill de Blasio Compares Himself to Thomas Edison, Henry Ford, Mahatma Gandhi
[CtH: Wow, and they say Trump has a big ego?!]
New York City Mayor Bill de Blasio says he is destined for greatness—so much so that he is comparing himself to Thomas Edison, Henry Ford, and Mahatma Gandhi.
Democratic insiders, however, bristle at the thought of de Blasio running for nationwide office or taking the national stage, saying that he is full of himself and does not command respect from his colleagues.
"It's laughable to think that the response to Trump is going to come from a progressive mayor whom progressives don't rally around and mayors don't respect," said one high-placed Democratic operative.
http://www.breitbart.com/big-government/2017/12/27/bill-de-blasio-compares-thomas-edison-henry-ford-mahatma-gandhi/
HEIR APPARENT: DeBlasio Chooses Bernie To Swear Him In For Mayor
New York Mayor Bill de Blasio will be sworn in for his second term by Vermont Senator Bernie Sanders, City Hall revealed Wednesday.
De Blasio's choice is surprising given his enthusiastic support of former Democratic presidential nominee Hillary Clinton and his long maintained ties to the Clinton family. These ties were on full display during his first swearing in presided over by former President Bill Clinton, who de Blasio served under in the Department of Housing and Urban Development.
http://dailycaller.com/2017/12/27/heir-apparent-deblasio-chooses-bernie-to-swear-him-in-for-mayor/
TRUMP EFFECT: Kennedy Center Honors Ratings Crash to All-Time Low After President Boycotts Ceremony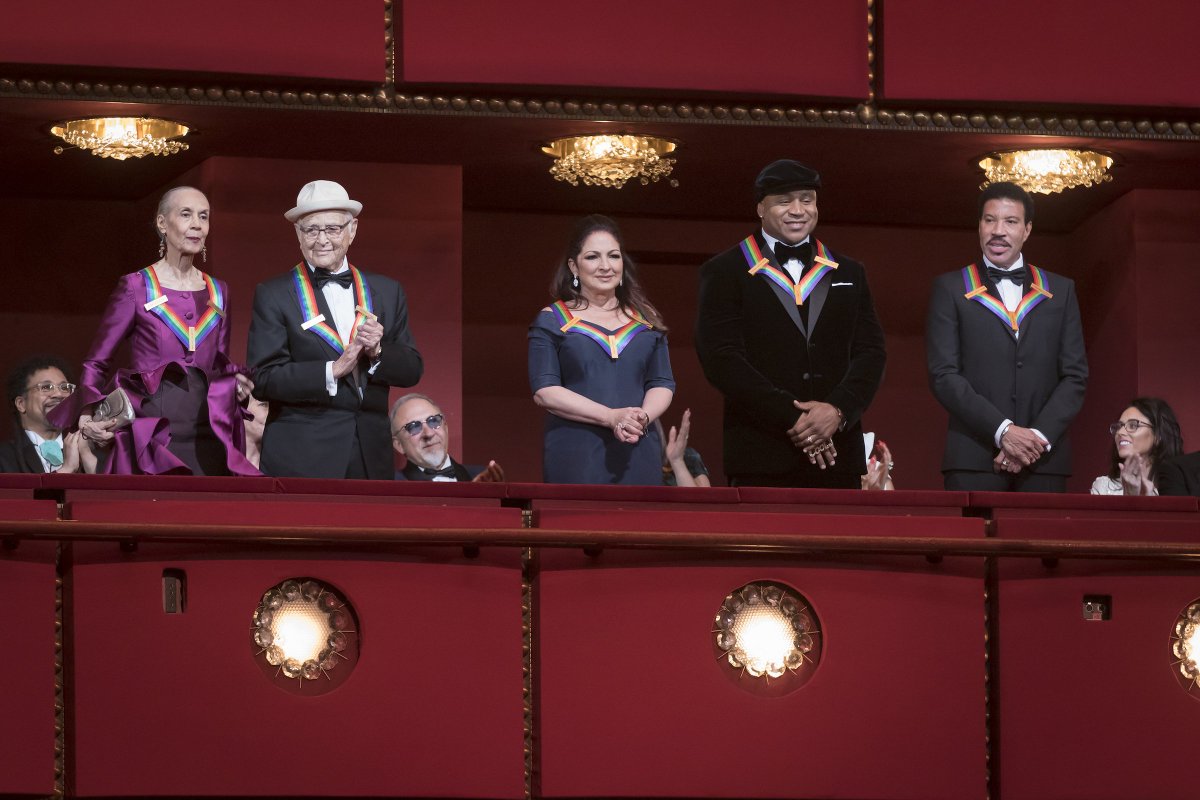 OBAMA NEVER MISSED ONE OF THESE CIRCLE JERKS WHERE THE GLITTERATI WOULD FAWN OVER HIM. TRUMP DIDN'T NEED THIS CHARADE. GOOD ON HIM.
President Donald Trump announced earlier this year he would not attend the December 3 awards ceremony, nor hold a White House reception, after several liberals being honored, including Norman Lear, said they would boycott the White House reception for the honorees. It was the most public snub of a president by a Kennedy Center honoree since Paul McCartney canceled on George W. Bush, rescheduling his award when Barack Obama was president.
The American people responded to the Trump-hating liberals by not watching the Kennedy Center Honors broadcast.  CBS' broadcast of Kennedy Center Honors clocked its lowest ratings result in people-meter history, dating back to 1987.
http://thegatewaypundit.com/2017/12/trump-effect-kennedy-center-honors-ratings-crash-time-low-president-boycotts-ceremony/
Barack Obama, Hillary Clinton Retain Most Admired Titles
•Barack Obama edges out Donald Trump as most admired man
•Hillary Clinton wins narrow victory over Michelle Obama
•Clinton has won the past 16 years; Obama the past 10
The 2017 survey marks the 16th consecutive year Clinton has been the most admired woman. She has held the title 22 times in total, more than anyone else. Eleanor Roosevelt is second with 13 wins. Obama has now been named the most admired man 10 times, trailing only Dwight Eisenhower, who earned the distinction 12 times.
http://news.gallup.com/poll/224672/barack-obama-hillary-clinton-retain-admired-titles.aspx
Democratic Appointees Reluctant To Give Trump More Judgeships To Fill

THE DEMOCRATS HAVE COMPLETELY POLITICIZED THE JUDICIARY.
[CtH: If their appointees weren't using their positions to force unlegislated laws on us, this wouldn't be an issue.]
Two Democratic appointees to federal appeals courts expressed reluctance to retire during President Donald Trump's administration, claiming the president has not fielded impressive judicial nominees.
Two unnamed judges told BuzzFeed News that they have concerns about the temperament of Trump's judicial candidates, despite the fact that the overwhelming majority of his nominees attained approving reviews from legal trade associations.
One circuit judge claimed Trump's nominees lack the qualifications necessary for judicial service.
http://dailycaller.com/2017/12/27/democratic-appointees-reluctant-to-give-trump-more-judgeships-to-fill/
Democrats Still Can't Bring in the Cash They Desperately Need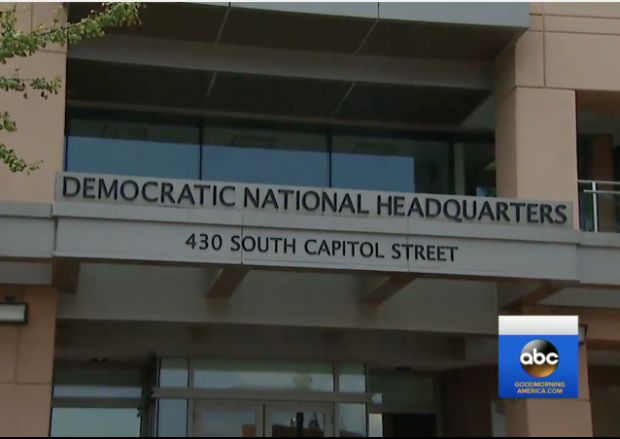 The Democratic National Committee had $6.3 million in the bank on Dec. 1, while the Republican National Committee had six times as much, at $40 million, according to documents the parties filed with the Federal Election Commission. In November, the DNC posted its worst fundraising amount for the month in a decade.
Virginia Gov. Terry McAuliffe, a former DNC chairman who hosted a party fundraiser at his home Dec. 14, is among the party stalwarts stepping in to try to reverse the course. "I have heard a lot of donors say they need to take a break," said Mr. McAuliffe. "The party's job is to convince them they can't."
https://legalinsurrection.com/2017/12/democrats-still-cant-bring-in-the-cash-they-desperately-need/
Kathy Griffin Can't Stop Blaming Trump For Her Own Career-Ending Move

Kathy Griffin continued to blame President Donald Trump for her current career status and said she can't tour the United States "without getting shot."
Shortly after pictures of the shoot surfaced, she issued an apology for taking things too far, only to retract that apology a few months later.
"They were thrilled to have someone come over and make fun of Trump," Griffin explained. "I wish I could tour in the U.S. without getting shot–I know I can't. I was in the middle of a 50-city tour when the tweet happened. It was canceled in 24 hours."
[CtH: And how many conservatives have had to cancel because leftists demanded they not be allowed to appear?]
http://dailycaller.com/2017/12/27/kathy-griffin-cant-stop-blaming-trump-for-her-own-career-ending-move/
All eyes on Sen. Hatch as he weighs reelection bid

The political spotlight is shifting to longtime Sen. Orrin Hatch (R-Utah) as he considers whether to run for reelection in 2018. They have showered praise on the powerful Senate Finance Committee chairman for helping to shepherd the GOP's tax overhaul through the upper chamber.
Much of the intrigue surrounding Hatch's decision is centered on Mitt Romney, who reportedly plans to run for the seat if Hatch retires. If Hatch retires, Romney would become the immediate front-runner and would be expected to clear the field for the seat.
Trump and Romney have had a contentious relationship over the years. Romney waged a public campaign to stop Trump's nomination in 2016. In one speech, he called Trump a "phony" and a "fraud."  More recently, Romney denounced failed Alabama Senate candidate Roy Moore hours after Trump endorsed him.
Asked earlier this month whether he was trying to prevent Romney from filling Hatch's seat, Trump dodged the question.  "He's a good man. Mitt's a good man," he said.
http://thehill.com/homenews/campaign/366596-all-eyes-on-hatch-as-he-weighs-reelection-bid
New Jerusalem Train Station To Be Named After President Trump
Israel will name a new train station after President Trump announced the U.S. embassy in Tel Aviv will move to Jerusalem

The nation's transportation minister Israel Katz said Wednesday that the station, if approved and built, will be a thank you to Trump for his "courageous and historic decision to recognize Jerusalem as the capital of the state of Israel."
The train station would sit in close proximity to the Western Wall, a holy site for worshipers of Judaism and a tourist attraction that brings in roughly 11 million visitors a year.
http://www.thegatewaypundit.com/2017/12/new-jerusalem-train-station-named-president-trump/
Vanity Fair Sparks Liberal Meltdown After Calling for Hillary Clinton to Take Up Knitting
The outlet published a video on its Twitter page, featuring a number of millennials offering recommendations to Clinton — who has spent much of 2017 relitigating the 2016 election — to stay away from politics and to do something else.
While the video was no doubt supposed to be a light, comedic ribbing — with Vanity Fair an unlikely backer for President Trump — and expressing in a light-hearted form the sentiment among many Democrats that Clinton may be a drag on the party in 2018 and 2020, Clinton-backers were not impressed.
As with most criticisms of Clinton, even those that come from women, the sexism card was quickly thrown down by those offended by the jokey video.
Actress Patricia Arquette requested that the outlet "STOP TELLING WOMEN WHAT THE F-CK THEY SHOULD DO OR CAN DO. "
http://www.breitbart.com/big-journalism/2017/12/27/vanity-fair-sparks-liberal-meltdown-after-calling-for-hillary-clinton-to-take-up-knitting/
ISIS CRUSHED Since Donald Trump Took Office – The Numbers

The massive gains come after years of "onerous" rules, when critics say the Obama administration "micromanaged" the war and shunned a more intensive air strategy that could have ended the conflict much sooner.
The rules of engagement under the Obama administration were onerous. I mean what are we doing having individual target determination being conducted in the White House, which in some cases adds weeks and weeks," said retired Air Force Lt. Gen. David Deptula, the former head of U.S. Air Force intelligence. "The limitations that were put on actually resulted in greater civilian casualties."
http://www.hapblog.com/2017/12/isis-crushed-since-donald-trump-took.html
James Woods Trolls Dems, Sheila Jackson Lee After She Stole Other Passenger's United Airlines Seat
As previously reported, despite United Airlines apologizing to the woman who purchased a first class ticket aboard one of their flights, only to be re-seated because Congresswoman Sheila Jackson Lee wanted to sit first class, the race-baiting Congresswoman believes no apology was owed.

Shortly after this apology and a $500 credit were issued by United, Congresswoman Sheila Jackson Lee went on a Twitter tirade where she claimed that the entire incident is just about race, naturally.
James Woods tweeted out the picture of Sheila Jackson Lee sitting in the stolen first class seat, talking on her cell phone and said, "The Democrat party in a nutshell".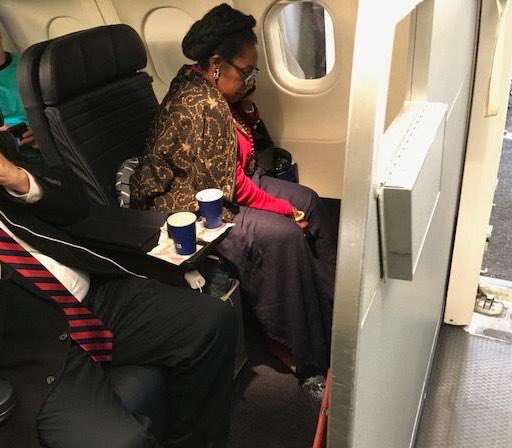 The Democrat party stomps on common middle class people because they believe they are the royals of this country. The Democrats are always in their ivory towers looking down at the proletariat.
Democrats have contempt for Americans; they think they are superior to everyone else and if you dare speak up, you are a racist.
http://www.thegatewaypundit.com/2017/12/hah-james-woods-trolls-dems-sheila-jackson-lee-stole-passengers-united-airlines-seat/
Sarsour: You Have No Right To Tell Us We Can't Kill Jews
THIS IS A DEMOCRAT/FEMINIST ICON…SHE SHOULD BE DEPORTED

Islamic terrorists would like immunity from any accountability. They want to smash in the skulls of little girls, fire rockets at schools from kindergartens and then accuse Israel of violating human rights. But standards work both ways, despite Sarsour's "punching up terrorism" nonsense. If you opt out of the laws of war, so do your enemies. Everyone is oppressed in their own minds anyway.
But the Democrats continue to stand by Linda Sarsour, despite a blatant defense of anti-Semitic Islamic terrorism and accusations of complicity in sexual harassment against a fellow Muslim woman.  Because there's nothing the left won't excuse from Islamic Supremacists.
https://www.frontpagemag.com/point/268841/sarsour-you-have-no-right-tell-us-we-cant-kill-daniel-greenfield
Florida man calls 911 to report restaurant's clam size too small. When the cops showed up, he got a surprise
After Nelson Agosto, 51, called 911 TWICE to complain that the clams he was served were too small and he didn't want to pay for them.  He was arrested and charged with misuse of 911, which is a misdemeanor.
http://www.bizpacreview.com/2017/12/26/florida-man-calls-911-report-restaurants-clam-size-small-cops-showed-got-surprise-580057