With so much happening it's difficult to determine where to start. OK, let's just dive in the deep end.
In Filthydelphia, Starbucks has a rule about loitering. Two black men came in, used the bathroom, then refused to buy anything or leave. They said they were waiting for someone. Police were called… CHA CHING!!
Manager gets fired, CEO of Starbucks grovels, apologizes sincerely, and promises to retrain staff to recognize their unconscious racism. As always, you CANNOT appease the socialists. They won't accept anything but blood. It didn't take long for the race hustlers and opportunists to swing into action. Expect lawsuits with huge payouts. Guaranteed. It's called "gettin' paid."

"The police did not just happen upon this event, they did not just walk into Starbucks to get a coffee," he said in a Facebook video. "They were called there, for a service, and that service had to do with quelling a disturbance, a disturbance that had to do with trespassing."
Ross said the officers "followed policy" and did what they were supposed to do. He said that his department makes sure that officers receive "implicit bias training."
"I will say, that as an African-American male, I am very aware of implicit bias," Ross said. "We are committed to fair and unbiased policing and anything less than that will not be tolerated in this department."
http://www.foxnews.com/us/2018/04/16/protesters-pack-into-philadelphia-starbucks-after-controversial-arrest-chant-store-is-anti-black.html
Susan Collins: The Senate won't confirm a replacement for Rod Rosenstein who will kill Russia probe

WHEN THE DEMOCRATS TAKE THE MAJORITY IN THE HOUSE IN NOVEMBER AND IMPEACH TRUMP, THEY CAN COUNT ON THE MAINE PAIN TO BE A LOYAL SUPPORTER OF THEIR ACTION TO REMOVE HIM FROM OFFICE. SHE NEVER DISAPPOINTS THEM.
Collins added it wouldn't be a bad idea for the Senate to take up and discuss legislation to protect Mueller from Trump.
https://www.washingtonexaminer.com/news/susan-collins-the-senate-wont-confirm-a-replacement-for-rod-rosenstein-who-will-kill-russia-probe
Activist lawyer burned himself to death to protest global warming
A "green" activist who was a pioneering lawyer for gay and transgender rights — including in the notorious "Boys Don't Cry" rape murder case — committed suicide by setting himself on fire Saturday morning in Brooklyn's Prospect Park in a grisly act of protest against the ecological destruction of the Earth.

WHATEVER
https://nypost.com/2018/04/14/activist-lawyer-burned-himself-to-death-to-protest-global-warming/
Comey: Assuming Clinton Would Win 'Must Have' Influenced Decision to Disclose Investigation

HE TRIED TO MAKE IT APPEAR HE WASN'T SLOBBERING ALL OVER CANKLES
"At some level, was the decision to reveal influenced by your assumption that Hillary Clinton was going to win and concerned that if she wins, this comes out weeks later, that is taken by her opponents as a sign she's an illegitimate president?" Stephanopoulos asked.
http://freebeacon.com/national-security/comey-assuming-clinton-win-must-influenced-decision-reveal-investigation/
Comey: We're 'Duty Bound' To Dump Trump. Also, I Rebooted Email Probe To Legitimize A Clinton Win
But at some level, wasn't the decision to reveal influenced by your assumption that Hillary Clinton was going to win?" Stephanopoulos asked.
"It must have been. I don't remember consciously thinking about that, but it must have been," Comey responded. "Because I was operating in a world where Hillary Clinton was going to beat Donald Trump."
https://townhall.com/tipsheet/mattvespa/2018/04/16/comey-were-duty-bound-to-dump-trump-also-i-rebooted-email-probe-to-legitimi-n2471245
Judge In Cohen Case Was Almost Bill Clinton's AG Nominee
This is the woman presiding over the court case involving @realDonaldTrump's lawyer. Her name is Kimba Wood. She forced lawyer Michael Cohen to disclose the names of his OTHER clients. She is a Clinton confidante who was chosen by Hillary to be AG.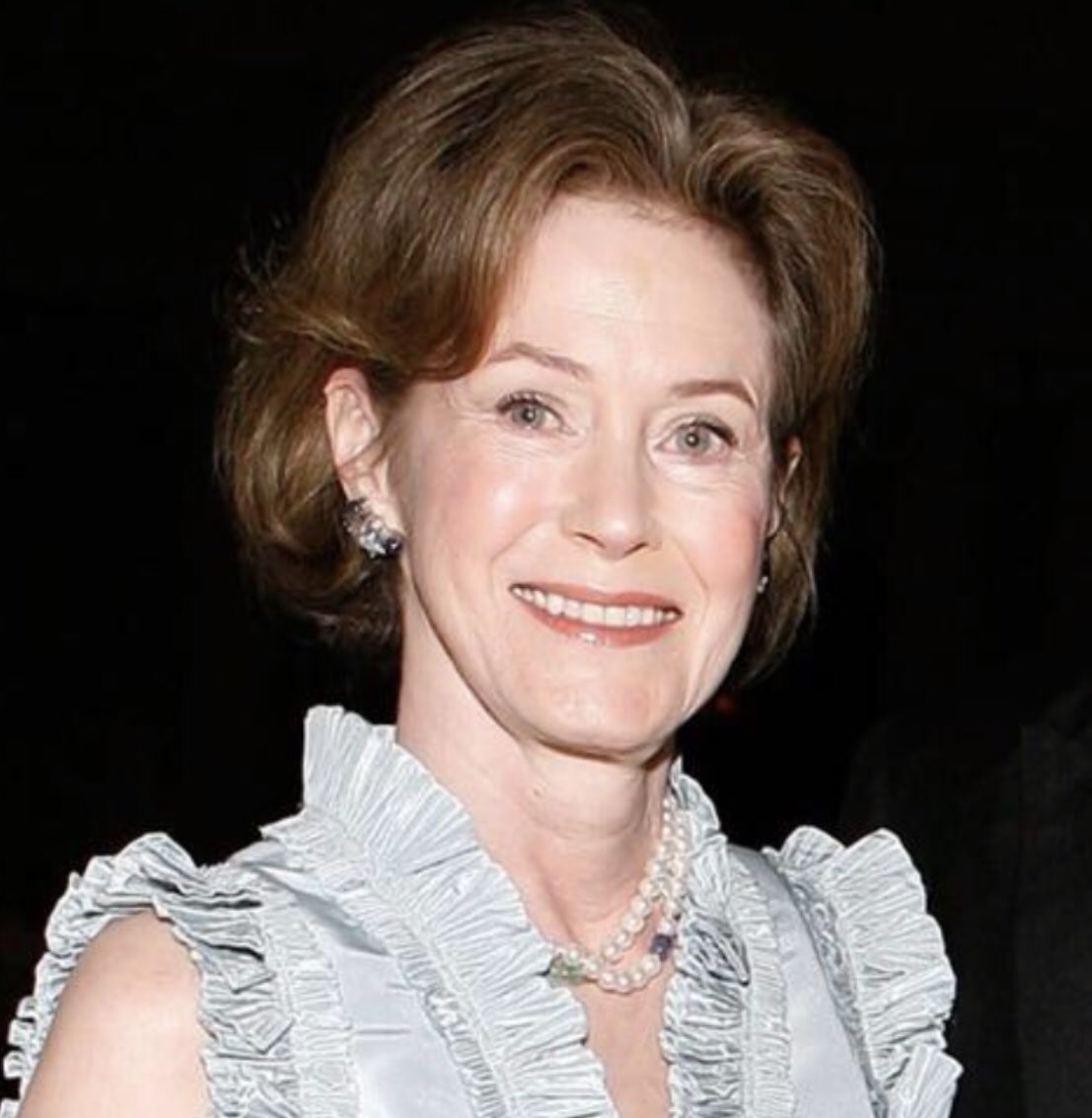 http://dailycaller.com/2018/04/16/judge-in-cohen-case-was-bill-clinton-ag-nominee/
BUT WAIT…THERE'S MORE!
Federal Judge Who Rejected Trump's Request For a Restraining Order Over Materials Seized in FBI Raid Officiated George Soros' Wedding
Kimba Wood, the federal judge overseeing the Cohen-Trump case rejected Trump's request for a temporary restraining order on materials seized after KGB FBI agents raided Cohen's properties.

How's this for a fun fact? The same federal judge who just rejected Trump's request for a temporary restraining order, officiated George Soros' wedding in 2013.
It was a very intimate ceremony with only close family members in attendance.
http://www.thegatewaypundit.com/2018/04/federal-judge-who-rejected-trumps-request-for-a-restraining-order-over-materials-seized-in-fbi-raid-officiated-george-soros-wedding/
Dirty Soros-Backed St. Louis Circuit Attorney Withheld Major Evidence in Governor Greitens' Case

THEY'RE TRYING TO RAILROAD THIS FORMER SEAL WHO DEFEATED OBAMA BUDDY JAY NIXON FOR GOVERNOR.
At a hearing last week, allegations arose that Gardner suborned purjury and deliberately withheld exculpatory evidence in the bogus prosecution of Governor Eric Greitens. All of this comes after continuing allegations that Circuit Attorney Gardner has abused her position.She has allegedly used her office as a mini-inquisition: a punitive, partisan, and personal war against Governor Greitens. Rather than use St. Louis City Police to investigate the case and inform her decision to charge Greitens, she hired an out of state, disgraced former FBI agent (whose career ended amid allegations of perjury).
http://thegatewaypundit.com/2018/04/dirty-soros-backed-st-louis-circuit-attorney-withheld-major-evidence-in-governor-greitens-case-must-resign-immediately/
Clinton, DNC Funneled $84M Through State Parties To Skirt Campaign Finance Laws
THE MADDENING THING IS THAT THIS IS HOW THEY OPERATE, KNOWING FULL WELL THEY WILL NEVER, EVER BE HELD ACCOUNTABLE.
The Hillary Clinton Campaign and the Democratic National Committee allegedly used state chapters as strawmen to launder as much as $84 million in an effort to circumvent campaign donation limits, and the Federal Election Commission ignored complaints exposing the practice, a lawsuit filed Monday claims.
The Committee to Defend the President (CDP), a political action committee formally known as Stop Hillary PAC, filed its complaint with the FEC in December 2017 with the claims that the Hillary Victory Fund (HVF) solicited cash from big-name donors, and allegedly sent that money through state chapters and back to the DNC before ending up with the Clinton campaign.
FEC hit with lawsuit over ignoring civil complaint accusing Clinton, DNC in election scheme
http://www.foxnews.com/politics/2018/04/16/fec-hit-with-lawsuit-over-ignoring-civil-complaint-accusing-clinton-dnc-in-election-scheme.html
Kendrick Lamar Becomes First Rapper To Win Pulitzer Prize

PULITZERS ARE COMING AS CHEAP AS NOBEL PRIZES
Kendrick Lamar became the first rapper to ever receive a Pulitzer Prize for music Monday,
The 30-year-old rapper is the first hip-hop artist to receive the award for his album "DAMN." The high honors are typically given to classical or jazz works, according to The Hollywood Reporter.
http://dailycaller.com/2018/04/16/kendrick-lamar-pulitzer-prize/
New York Times, WaPo Share Pulitzer For Unearthing 'Possible' Ties Between Trump And Russia
They are literally getting awards now for reporting fake news and things that don't exist.
The winners of the Pulitzer Prize were announced Monday, so you can believe there's a lot of media coverage about who won what and a lot of self-congratulation on Twitter.
The New York Times announced in a tweet that it and The Washington Post were sharing the Pulitzer Prize for National Reporting for coverage that unearthed "possible" ties between Russia and the Trump campaign. That's not paydirt, but close enough for a prize.
Gov't Must Impose 'Transgender' Demands Nationwide, Says Judge

IF THE LIBERALS CAN'T FORCE OUR COMPLIANCE ANY OTHER WAY, THEY ALWAYS HAVE AN ARMY OF JUDGES TO FORCE THEIR AGENDA ON US.
A federal judge in Washington State has declared that all civic groups nationwide must accept people of the other sex into their single-sex spaces and activities, or else be stigmatized and sued by the federal government.
In legal jargon, Judge Marsha Pechman declared in a lawsuit against the Pentagon's "transgender" policy that the federal government must use its powers to champion people who want to live as members of the sex, either inside the military or outside, just as it must use federal powers to suppress racism:
http://www.breitbart.com/big-government/2018/04/16/government-must-sue-to-impose-transgender-claims-nationwide/
RIGGED: Stormy Daniels' Lawyer Was on Payroll of Joe Biden, Rahm Emanuel; Previously Sued Trump & 'The Apprentice' Reality Show

Porn star Stormy Daniels' lawyer Michael Avenetti it turns out, worked for Joe Biden and Rahm Emanuel, two Obama pals.
Small world.
Especially when you're trying to railroad and smear the President of the United States in return for cash and fame.
In fact Avenetti worked on the political campaigns of over 150 Democrats, including national campaigns; When he wasn't busy suing Donald Trump and The Apprentice producer Mark Barnett for alleged intellectual property infractions.
Could Avenetti have an anti-Trump grudge? Do the math.
https://truepundit.com/rigged-stormy-daniels-lawyer-was-on-payroll-of-joe-biden-rahm-emanuel-previously-sued-trump-the-apprentice-reality-show/
Barbara Bush in 'Failing Health,' Won't Seek Additional Medical Treatment

"Following a recent series of hospitalizations, and after consulting her family and doctors, Mrs. Bush, now age 92, has decided not to seek additional medical treatment and will instead focus on comfort care," McGrath's statement said. "It will not surprise those who know her that Barbara Bush has been a rock in the face of her failing health, worrying not for herself – thanks to her abiding faith—but for others. She is surrounded by a family she adores, and appreciates the many kind messages and especially the prayers she is receiving."
http://freebeacon.com/politics/barbara-bush-in-failing-health-wont-seek-additional-medical-treatment/
Discrimination? She's beyond stunning, but Melania Trump's being snubbed by women's magazines
Actor James Woods created quite the stir last week when he made what has proved to be a spot on observation about first lady Melania Trump.
Responding to weeping late night comedian Jimmy Kimmel insulting the first lady by mocking her Slovenian accent, the outspoken conservative actor tweeted: "If the Trumps were Democrats, Melania would be on every cover of every chic women's magazine in the world every month."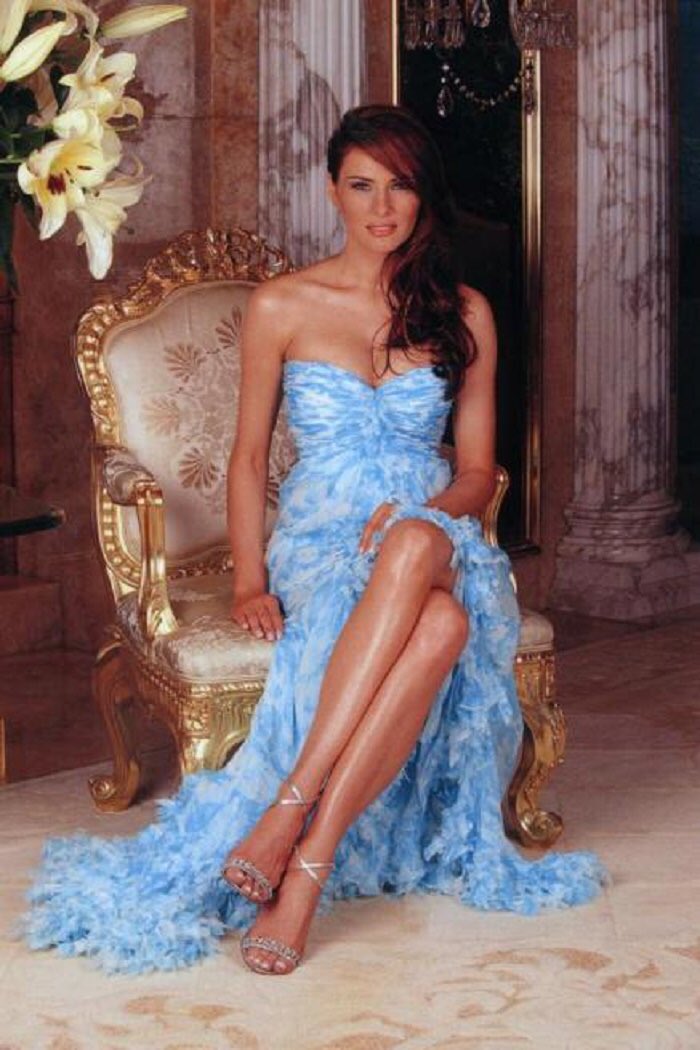 NO ONE CARES ANY LESS ABOUT MAGAZINE COVERS THAN THE FIRST LADY
What a difference over how US magazines — not to mention the media — fell at the feet of Michelle Obama as if she was a goddess from Heaven above, slobbering over her every move, accentuating the positive while working hard to mask any and all blemishes.
Remember the fascination over her "tone arms?"
As The Post informs us, during former President Barack Obama's two terms, his wife "appeared on at least 30 US magazine covers, three of which were Vogue."

https://www.bizpacreview.com/2018/04/16/discrimination-shes-beyond-stunning-but-melania-trumps-being-snubbed-by-womens-magazines-624490
REST IN PEACE, GUNNY

THIS WAS TAKEN IN FRONT OF WATER TOWER PLACE IN CHICAGO.
THIS IS NOT A PHOTO SHOP.
'HEY, GIRLS…EVER HAD A PRESIDENT SANDWICH?'